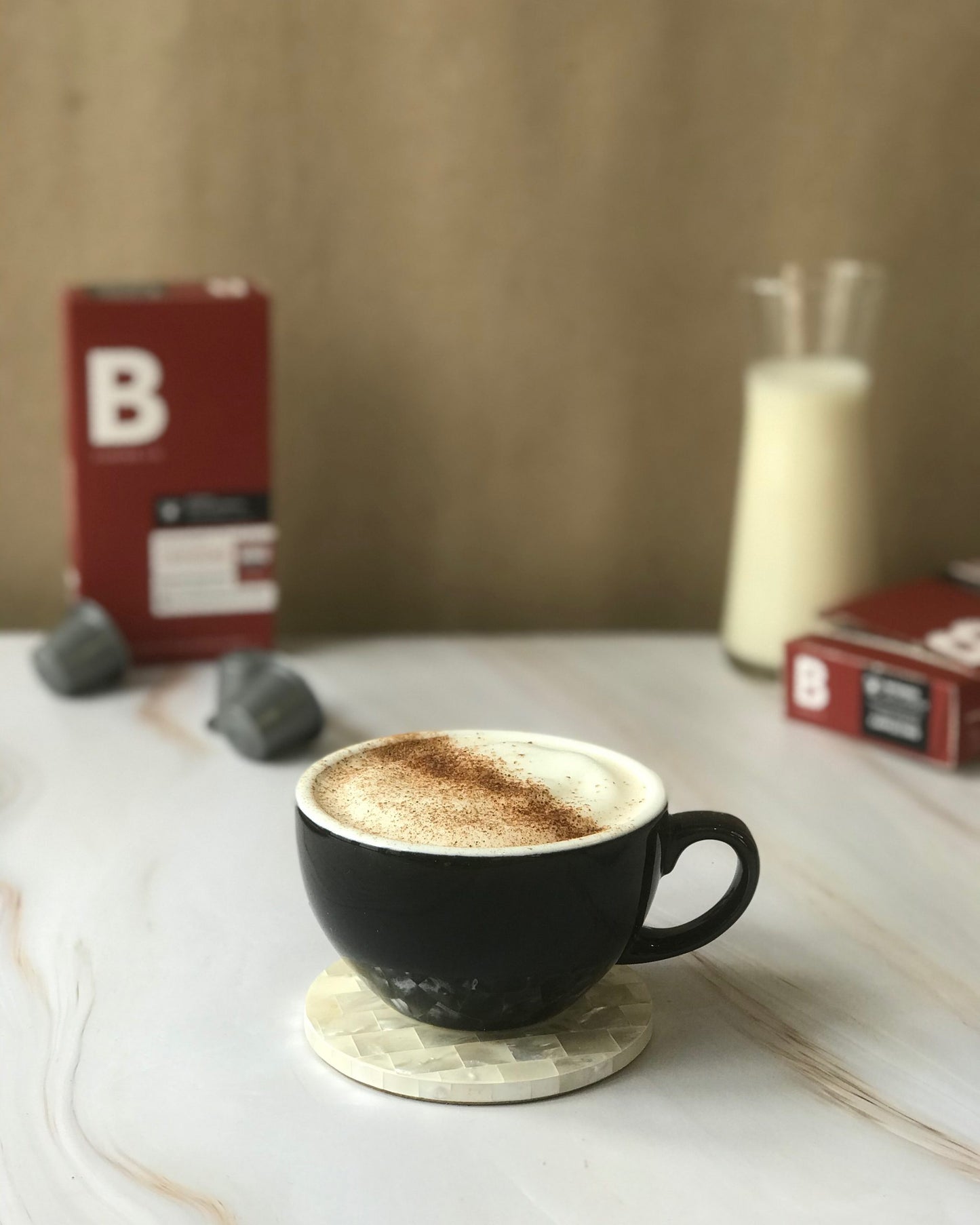 The sweetness of vanilla perfectly balances out the nuttiness brought about by pumpkin, giving this drink such a unique, one-of-a-kind flavor. Sugar, spice, and everything nice indeed!
INGREDIENTS
B Intenso Cappuccino capsule
B Vanilla syrup
Pumpkin puree
Milk
Cinnamon powder
Ice
INSTRUCTIONS
Brew 1 ristretto (25ml) shot with a B Intenso capsule.
Stir with 1 teaspoon pumpkin puree.
Add 1 tablespoon B Vanilla syrup.
Heat and froth 150ml milk.
Fill cup with ice and add all ingredients.
Top with cinnamon powder.