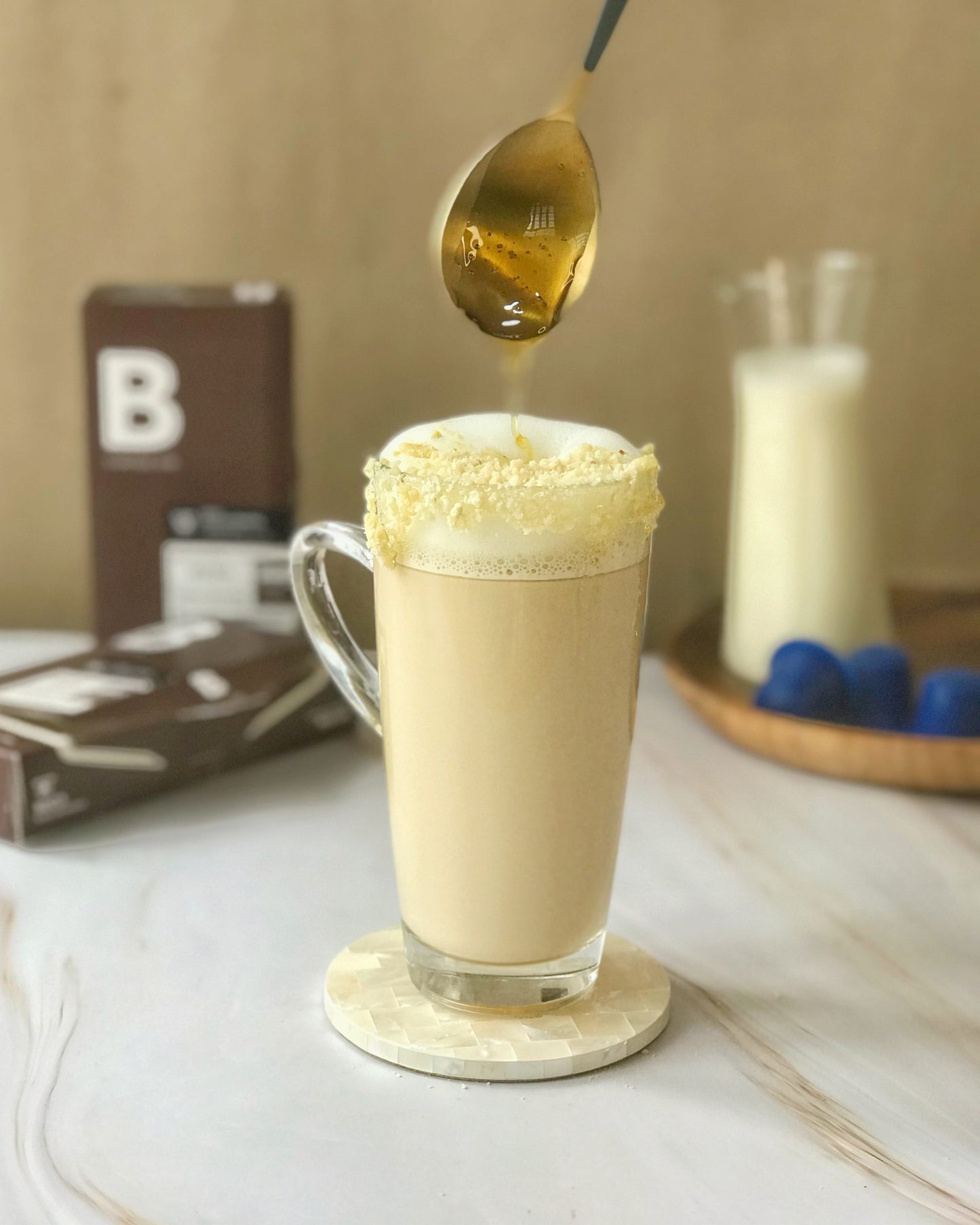 Days can be quite chilly in December, too! Be sure to try this chestnut roast recipe to help keep you alive and alert this Christmas season.
INGREDIENTS
B Xoco Mocha capsule
Toffee nut syrup
Hazelnut syrup
Milk
Nuts
INSTRUCTIONS
Brew espresso (40ml) with a B Xoco capsule.
Add 1 tablespoon of toffee nut syrup and 1 tablespoon hazelnut syrup.
Heat and froth 150ml of milk and add to coffee.
Garnish with nuts.