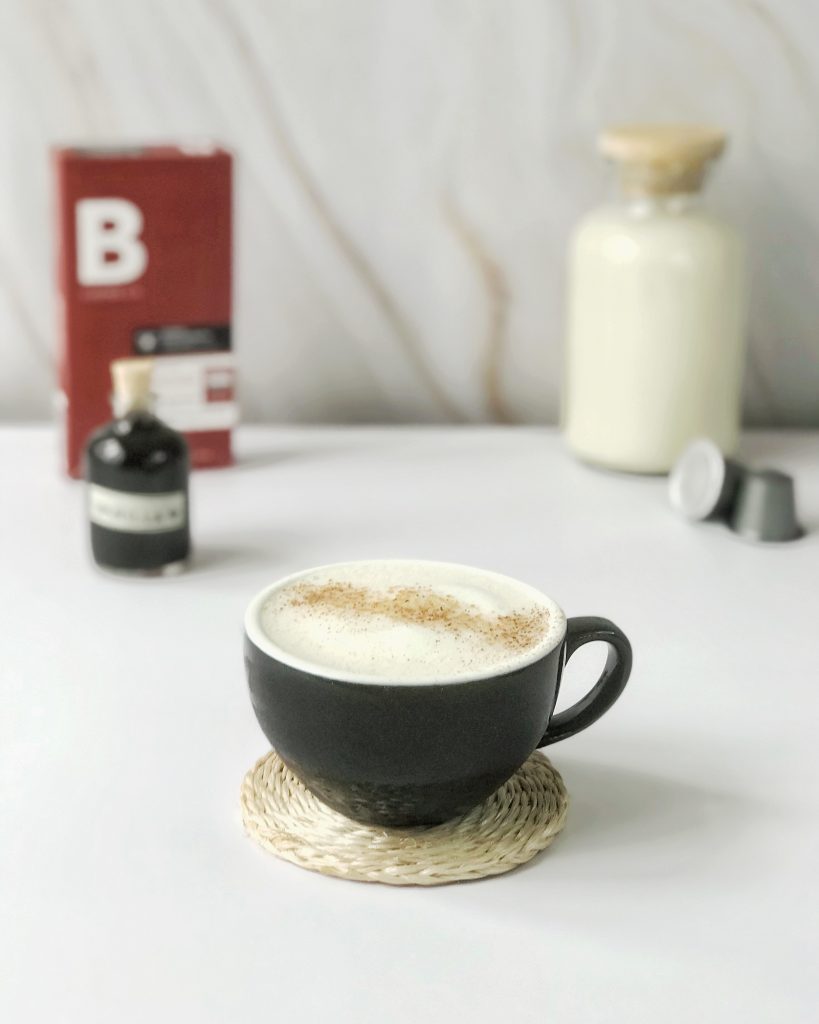 The perfect balance between the kick of espresso and the creaminess of milk with the sweetness of vanilla. B's cappuccino recipe is rich and will most definitely keep you up for the day that lies ahead.
INGREDIENTS
B Intenso Cappuccino capsule
B Vanilla syrup
Cinnamon
Milk
INSTRUCTIONS
Brew espresso with a B Intenso capsule.
Stir in 1-2 teaspoons of B Vanilla syrup.
Heat and froth 150mL milk and combine with espresso.
Top with cinnamon.