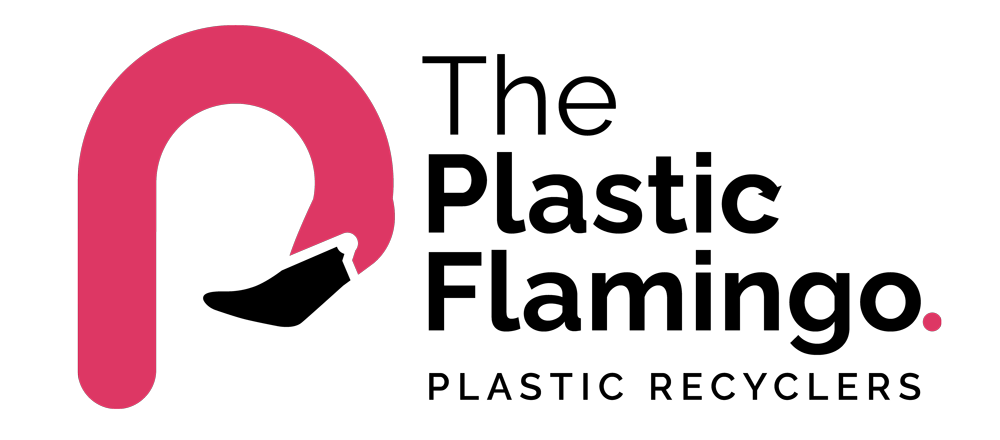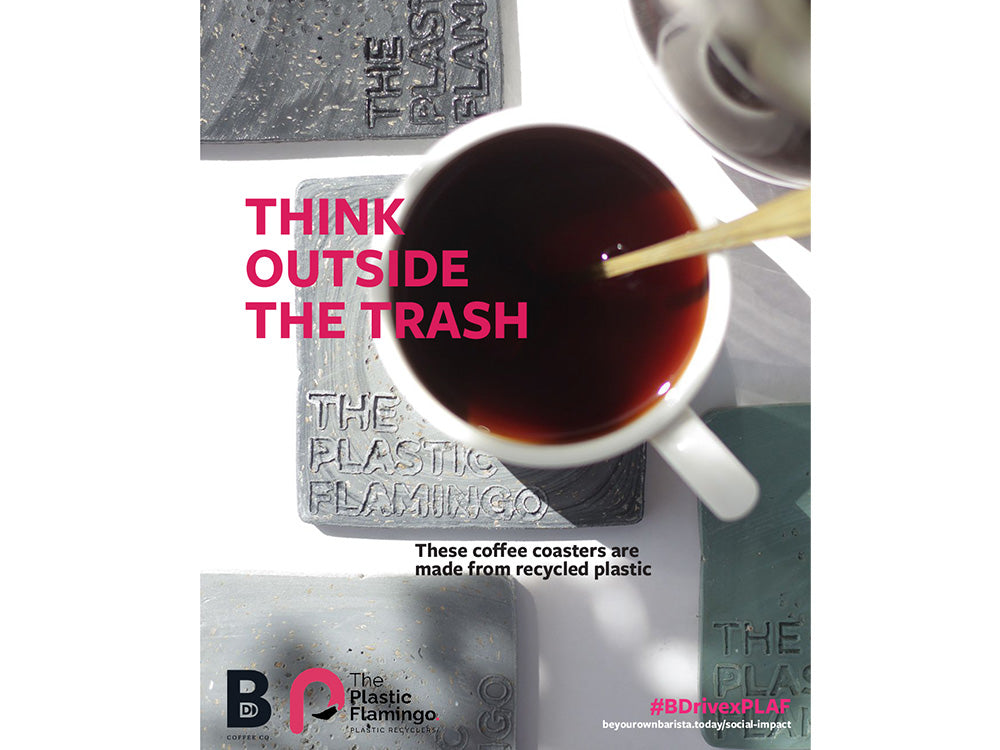 About the partnership
The Plastic Flamingo
While the beauty of South East Asia's natural sceneries prove to be truly awe-inspiring, founders Francois and Charlotte Lesage could not ignore the overpowering presence of plastic waste. This is where The Plaf came to be–a social enterprise in the Philippines that transforms plastic waste into a range of sustainable construction materials used to build new schools, housing, and shelters to help make the country more resilient against the natural hazards it faces yearly. The Philippines is considered the third largest contributor of marine plastics, having generated 21.5 million metric tons in 2020 alone. With The Plaf in the picture who initially started out as a mere collection drive four years ago, the Plastic Flamingo rose to production of eco-lumbers in 2021. Since then, several projects have been put in place, including coasters, tables, benches, and even shelters!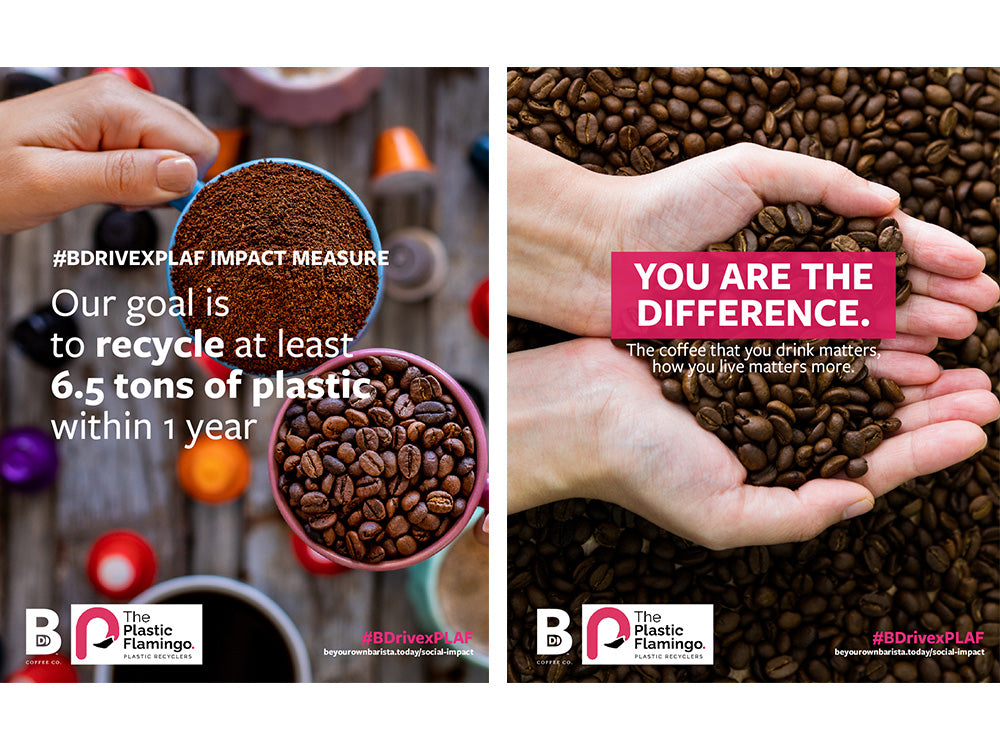 The call to lead more responsible, sustainable lives has never been this amplified. After all, who says you can't initiate low-impact living and embrace creativity and innovation at the same time? With the continually increasing awareness surrounding environmentally sound measures, it's about time B thinks outside the trash. In partnership with The Plastic Flamingo, B is finally taking its first step towards a better brand and a better world with the BDrive campaign.
B came knocking on the opportunity to respond to this sustainability call and we're sharing it with you!

Your B capsules remodeled into homeware essentials –the thought is enough to keep us on the edge of our seats. In as simple as dropping your used capsules off at our available collection points located around the metro, not only will you play an enormous part in The Plastic Flamingo's waste management and upcycling initiatives, you will also contribute to the worldwide movement in our drive to a cleaner, safer, better world.
We aspire, in the coming years, to innovate and find ways to lessen the plastic waste produced. For now, here at B, the commitment to reducing our ecological footprint and recycling more than 6.5 tons of plastic this year has never seen such fire and heart, and we believe you can help fulfill that. While this is B's first step towards becoming more proactive about the sustainability movement, we are on a constant mission to introduce many other initiatives for a better, brighter B. 
Participation Mechanics
Getting your caffeine fix for less–or free, even–has never been this easy.
Be prepared to strike your best pose yet and snap a selfie with our #BDriveXPlaf bins at any of our collection points when you donate your used B capsules–get as creative as you wish! 
Fill out the donation form right after and don't forget to post your selfies on your social media handles using the official hashtag #BDriveXPlaf!
You just might be one of the first 50 who will be receiving a discount voucher redeemable on your next B purchase. Truly, nothing beats the feeling of hitting two birds with one stone –participating in a worthwhile cause and your favorite cup of B coffee variant waiting for you at home. 
Official B Drive Collection Points
The PLAF Collection Points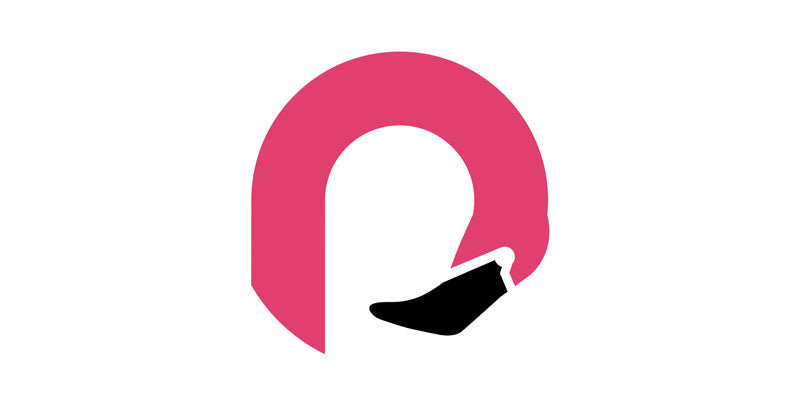 Block 6 Building 2, National Road, 1 Tepaurel Compound, Putatan, Muntinlupa City (View Map)
The PLAF Warehouse
L2 Tiendesitas, Ortigas Avenue cor. E. Rodriguez Avenue, C5, Pasig City
Festival Mall, Corporate Avenue, Alabang, Muntinlupa City
1870 Marikina-Infanta Highway, Antipolo City, Rizal
Decathlon Branches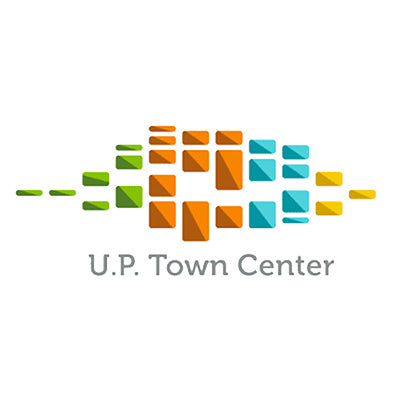 Concierge Booth, UP Town Center Phase 1, Katipunan, Quezon City (View Map)
Ayala UP Town Center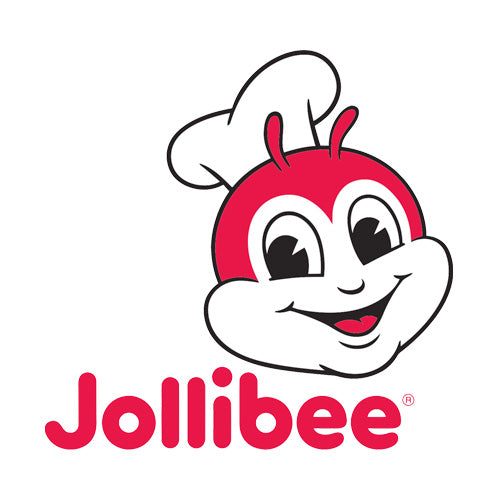 Fairview Center Mall, Quezon
CityMetro Plaza Quirino, Caloocan
CityZabarte Town Center, Caloocan
CitySusano Complex, Quezon City
Jollibe WSK
Frequently asked questions
B Drive

What is B Drive?

B Drive is B's commitment towards a healthier world. A sustainability effort centered on reducing not just B's but its patrons' environmental impact as well. With the goal of recycling at least 6.5 tons of plastic, we start with the commitment of recycling our equivalent plastic tonnage in partnership with The Plastic Flamingo who will be upcycling plastic from used coffee capsules into homeware essentials.

How can I be sure you'll be turning over my used capsules to The Plastic Flamingo?

To ensure transparency, B will be announcing the amount of capsules donated to B Drive quarterly over on our social media platforms.

When are you planning to stop using plastics in your products entirely?

We at B are committed to moving towards a more accountable economy. While we're still in the process of looking into how we can improve our overall cycle of production, we believe we do not have to wait for a later time to do what we can now, with the resources we have today. We hope you can support this effort we have with The Plastic Flamingo with responsible waste management.

What are you going to do with the used capsules?

As a brand, we fully support innovation and creativity, and we believe that we can push this further through this upcycling initiative in partnership with The Plaf!

This program aims to reimagine the lifecycle of every B capsule, repurposed into homeware essentials and more.

This partnership with The Plastic Flamingo, a social enterprise that collects and transforms plastic waste into a vast range of sustainable materials, aims to sustain an eco-program, starting with responsible waste management.

What will you be doing with the coffee grounds and aluminum lids of the capsules?

Both coffee grounds and aluminum lids will be included in creating the eco-boards! With your help, once we get large volumes of these, we'll be able to convert the coffee grounds into biofuel. Stay tuned for that announcement!
PLAF

What is PLAF and what do they do?

The Plastic Flamingo is a Filipino organization supporting a full circular plastic economy from waste management to upcycling.

What is PLAF's role in the B Drive campaign?

Your used B Coffee capsules will definitely go a long way! All the collected capsules will be sent over to Plaf's warehouse wherein the capsules will be recycled into reusable materials and resources. Pretty cool, right?
Donation process

How can I donate my used B Coffee capsules?

May it be fifty capsules or just a single one, you can head on over to any of our collection points scattered across the metro and drop off your B Coffee capsules! Afterward, you will just have to fill out a quick form for the team to track your donation. Don't forget to take a selfie with the #BDriveXPlaf bins, too!

What's in it for me?

We got you! Lots of incentives are in store for those who will be donating their used B Coffee capsules including discount vouchers, free capsules, and so much more. 
General FAQs

Where can I donate my used B Coffee capsules?

B Drive, in collaboration with The Plastic Flamingo, has prepared several collection sites with #BDriveXPlaf bins for you to drop your capsules off. B Drive's official collection points are located in Makati and Pasig, and other drop-off locations are scattered along the metro --The Plaf Warehouse in Muntinlupa, Decathlon branches along Pasig, Alabang, and Masinag, Ayala UP Town Center in Katipunan, and a number of Jollibee WSK branches within Quezon City and Caloocan.

When will the collection points be open?

B Drive will be launching in the second week of May and will be open for collections daily from 9AM to 5PM. Hope to see you there!

Do you accept coffee capsules other than B Coffee?

Aside from B Coffee capsules, we are also accepting other brands of coffee capsules you may have been wanting to dispose of. At the end of the day, the goal of B Drive is to join in and create a movement with as much engagement and participation from everyone.