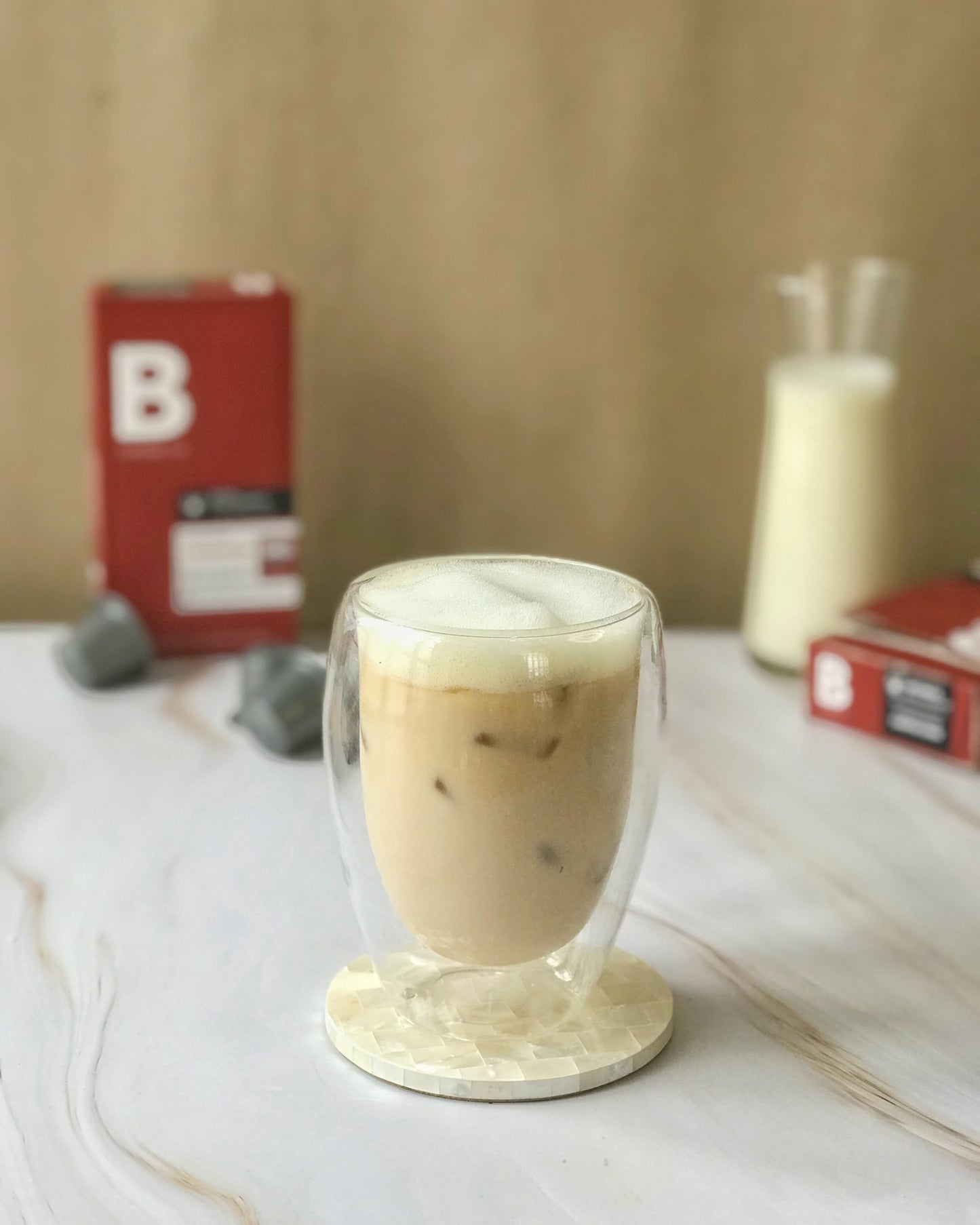 Nothing like a sweet cappuccino to get all of us through the day. This B recipe is a must-try for those with a sweet tooth!
INGREDIENTS
B Intenso Cappuccino capsule
B Vanilla syrup
Milk
Powdered sugar
Ice
INGREDIENTS
Brew espresso (40ml) with a B Intenso capsule.
Stir in 1 tablespoon of B vanilla syrup.
Froth 150ml of milk until thick.
Fill cup with ice and pour espresso.
Add in frothed milk.
Dust with powdered sugar.