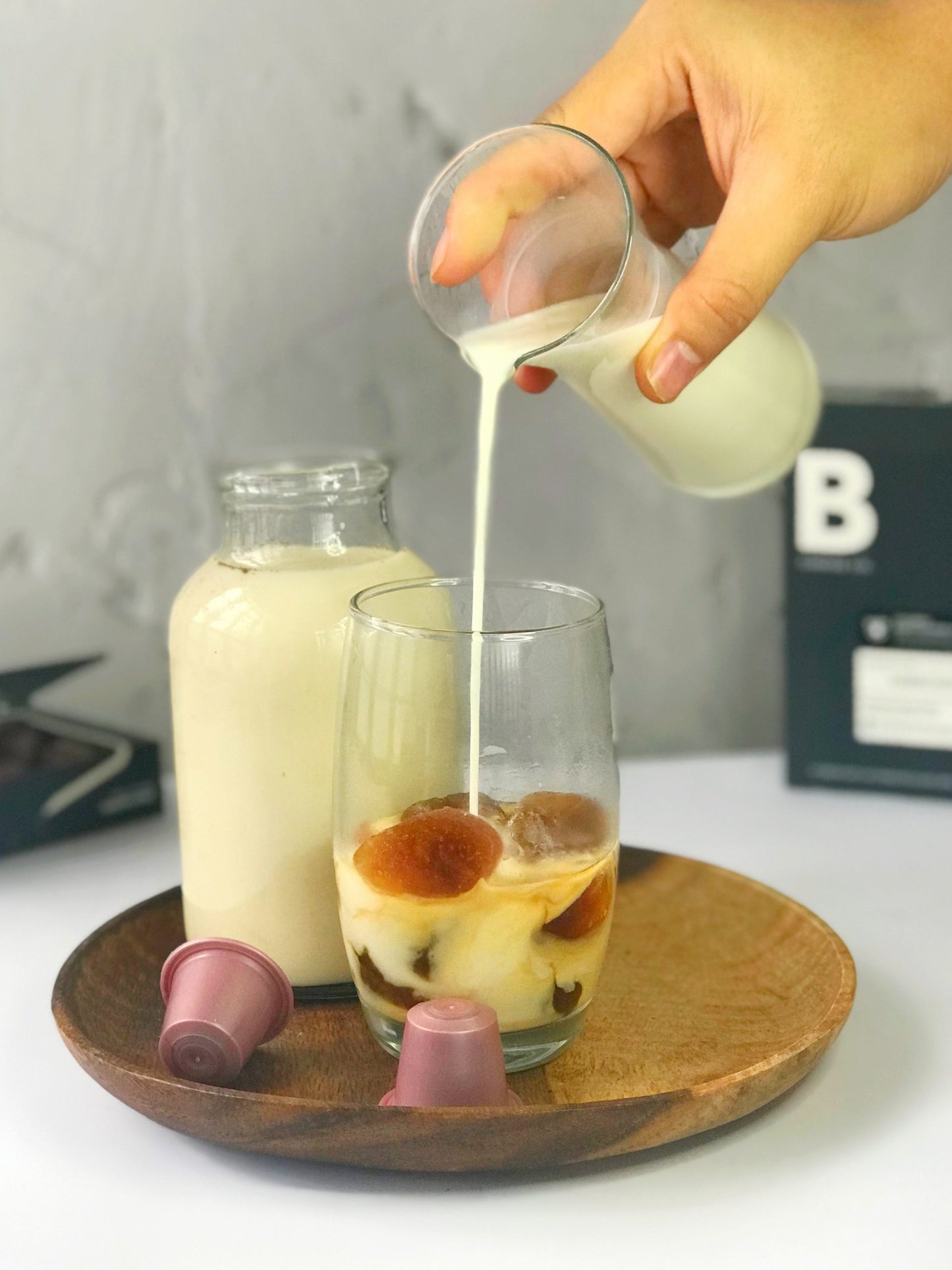 Simple and very easy to make, preparing this recipe is a perfect bonding moment with friends and family! We're definitely adding this Kori Kohi recipe to the list of ways we can all make coffee much more exciting and enjoyable.
INGREDIENTS
B Intenso Cappuccino capsule
Milk
Sugar
INGREDIENTS
Brew 4 espresso (180ml) with a B Intenso capsule.
Pour over ice tray and freeze overnight.
Fill cup with ice cubed coffee.
Heat and froth 150ml of milk.
Mix with 1 tablespoon sugar and pour over ice cubes.