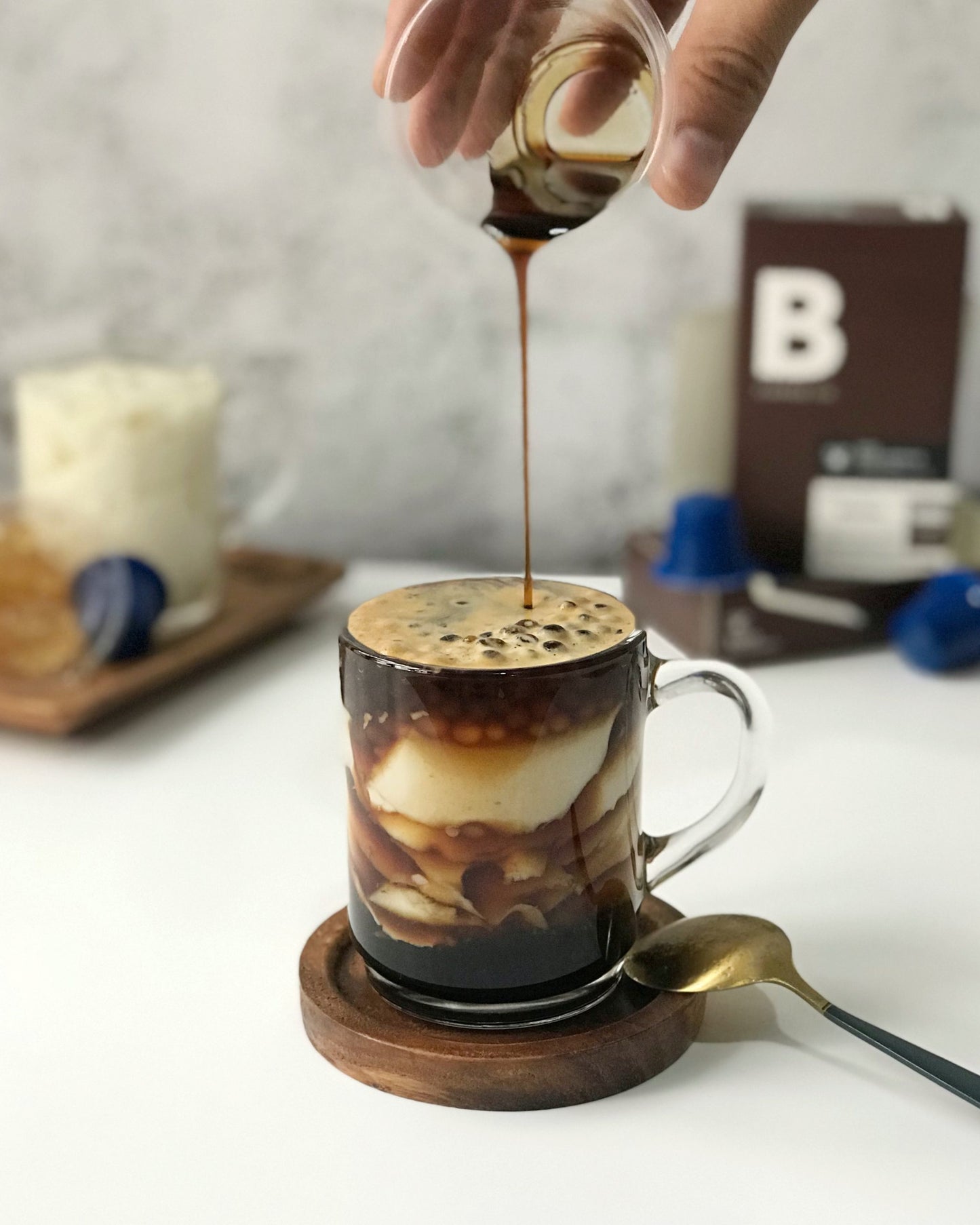 Everybody loves taho and coffee respectively, but nobody thought it would taste even more amazing together! This B recipe will surely bring you back to your childhood, munching on taho while our parents drink their coffee in the morning.
INGREDIENTS
B Xoco Mocha capsule
Taho 
INSTRUCTIONS
Brew espresso (40ml) with B Xoco capsule.
Serve over a 1 serving of taho (150mL).
Stir well.