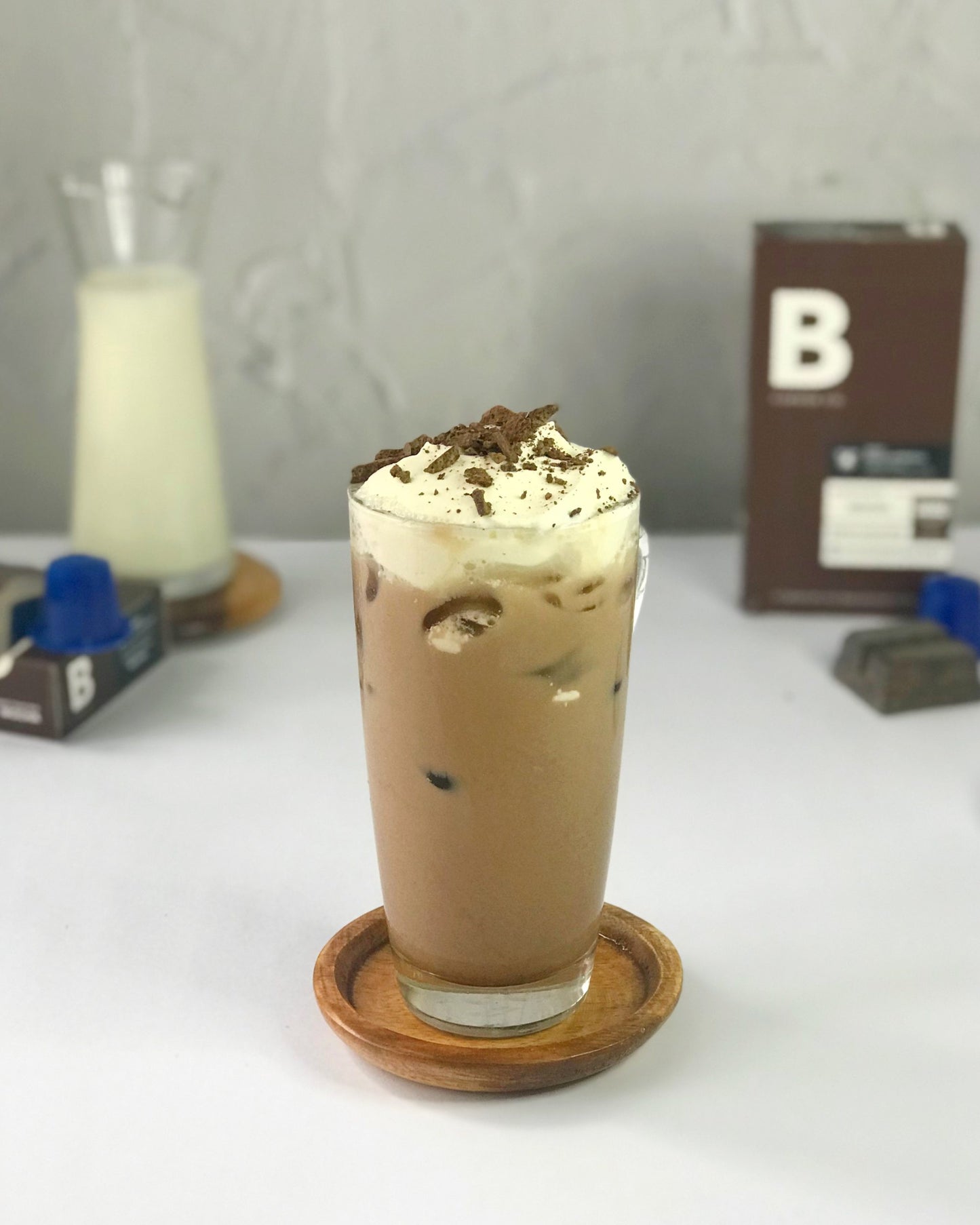 We all know chocolate is good, but Belgian chocolate? Immaculate. It's only right for us here at B to incorporate the richness of Belgian chocolate to our very own B Xoco Mocha. We're sure you'll love it as much as we do!
INGREDIENTS
B Xoco Mocha capsule
Belgian dark chocolate chunks
Milk
Whipping cream
Grated chocolate
Ice
INSTRUCTIONS
Brew espresso (40ml) with a B Xoco capsule.
Stir in Belgian dark chocolate chunks.
Heat and froth 100ml milk.
Fill cup with ice and combine coffee, chocolate and milk.
Froth 50ml of whipping cream and pour on top.
Garnish with grated chocolate.