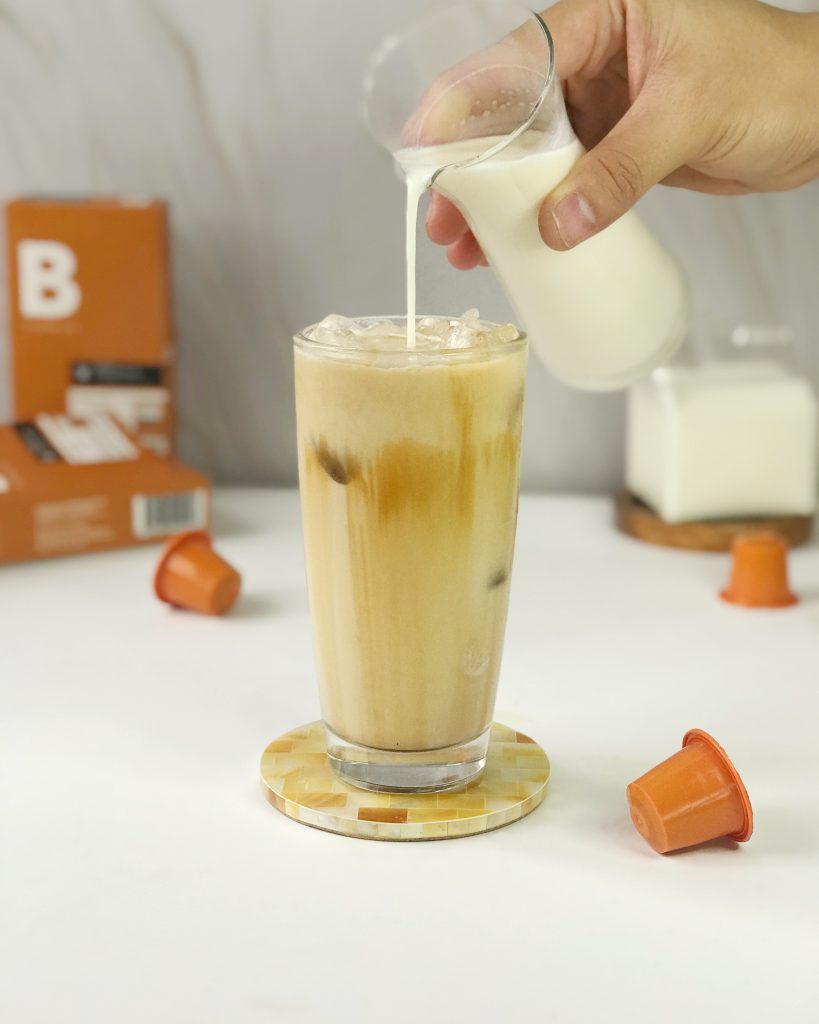 Adding the sweet, creamy tones of caramel to a classic, simple, and straightforward beverage like the latte is a guaranteed must-try. Luckily, it takes only a few minutes to create this masterpiece and you don't need to leave your home for that good cup of coffee.
INGREDIENTS
B Sedosa Latte capsule
B Caramel sauce
Milk
Ice
INSTRUCTIONS
Brew espresso with a B Sedosa capsule.
Add 1 tablespoon of B Caramel sauce and stir.
Fill cup with ice and add 120mL milk.
Pour over espresso.