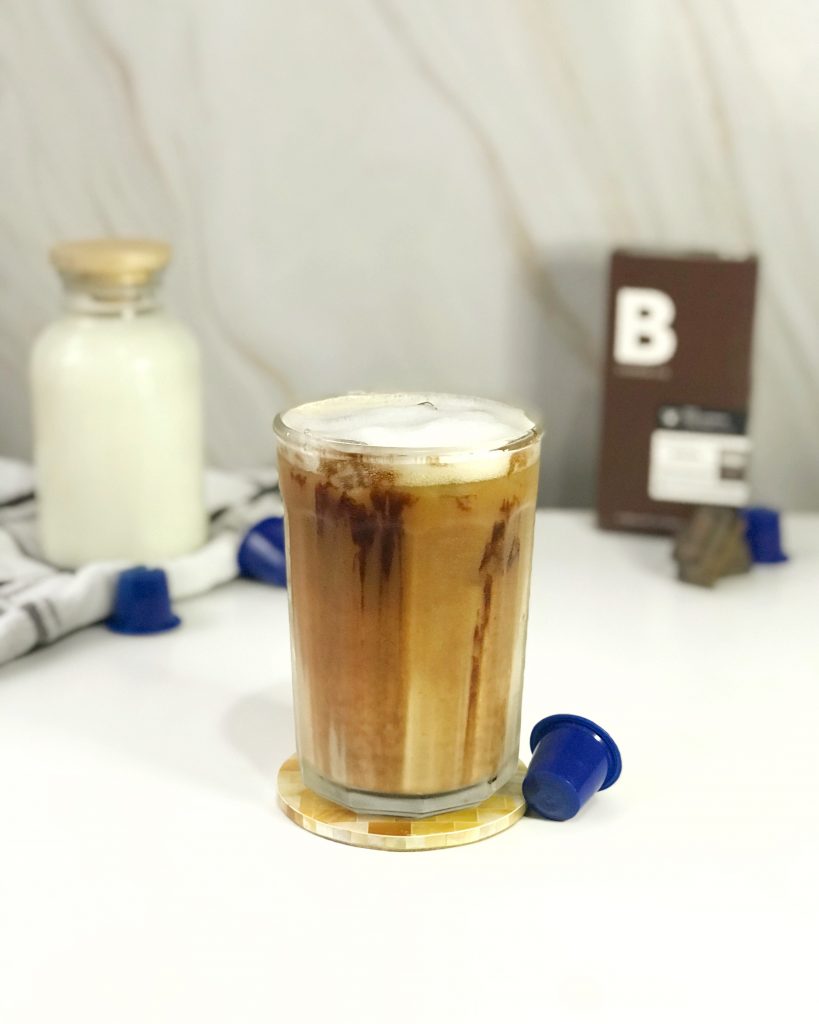 Serving you some dark chocolate goodness through this B recipe! We all know chocolate and mocha is always a good idea, and there's nothing else that would satisfy that craving other than a creamy cup of dark chocolate mocha.
INGREDIENTS
B Xoco Mocha capsule
Dark chocolate sauce
Milk
INSTRUCTIONS
Brew espresso using a B Xoco capsule.
Add 1-2 tablespoons of dark chocolate sauce and stir.
Heat and froth 120mL milk and add to espresso.