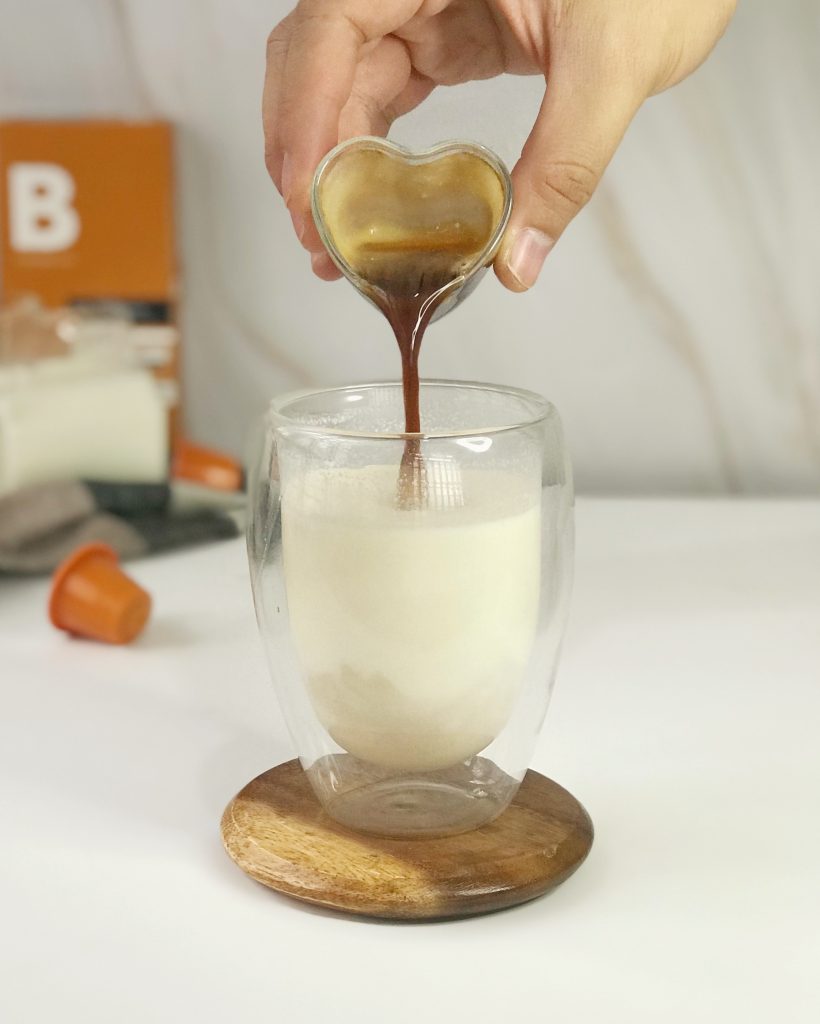 Nothing beats a classic–may it be a hot day or a chilly night, this B cafe au lait recipe is something you'll crave for. The best part? You can make it yourself!
INGREDIENTS
B Sedosa Latte capsule
Milk
INSTRUCTIONS
Brew a B Sedosa capsule in lungo.
Heat 100mL of milk and add to espresso.