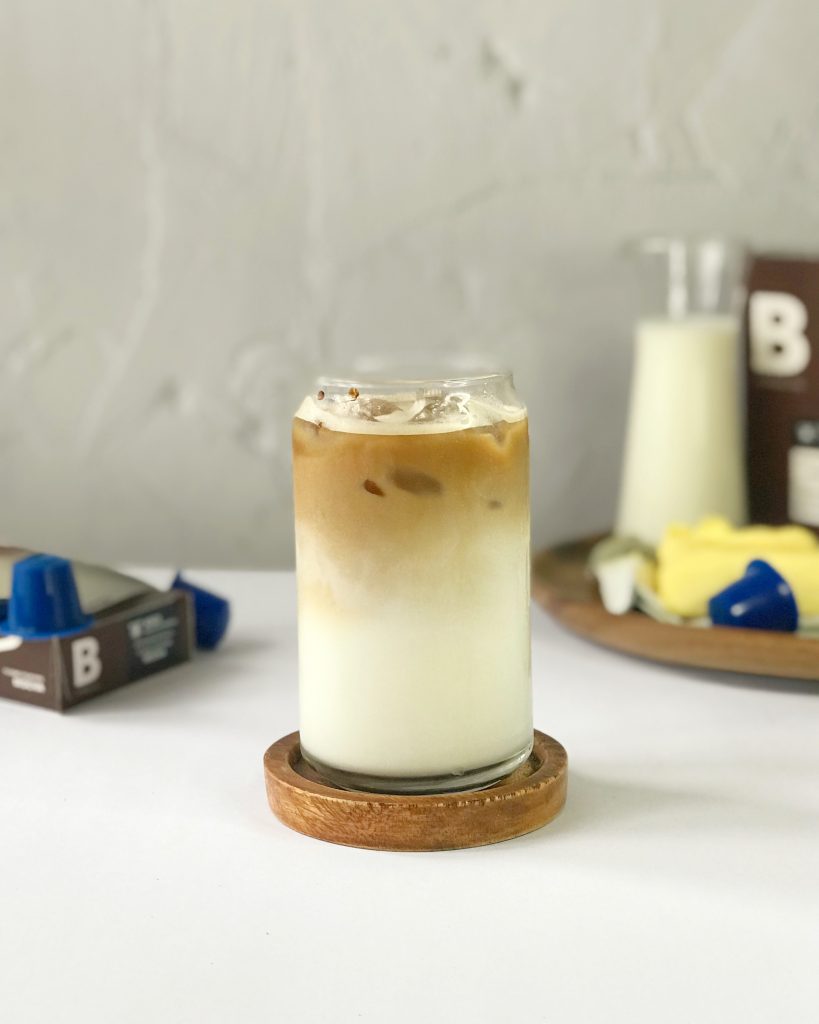 We all know how undeniably good butterscotch is as a dessert but trust us, it tastes even better with your dose of caffeine! Balancing out the bitterness of pure espresso, the addition of the butterscotch sauce will keep your sweet tooth satisfied and your senses alert and awake.
INGREDIENTS
B Xoco Mocha capsule
Butterscotch sauce
Milk
Ice
INSTRUCTIONS
Brew espresso with a B Xoco capsule.
Add 1 tablespoon butterscotch sauce and stir.
In an ice-filled glass, add 120mL of milk.
Pour over espresso.