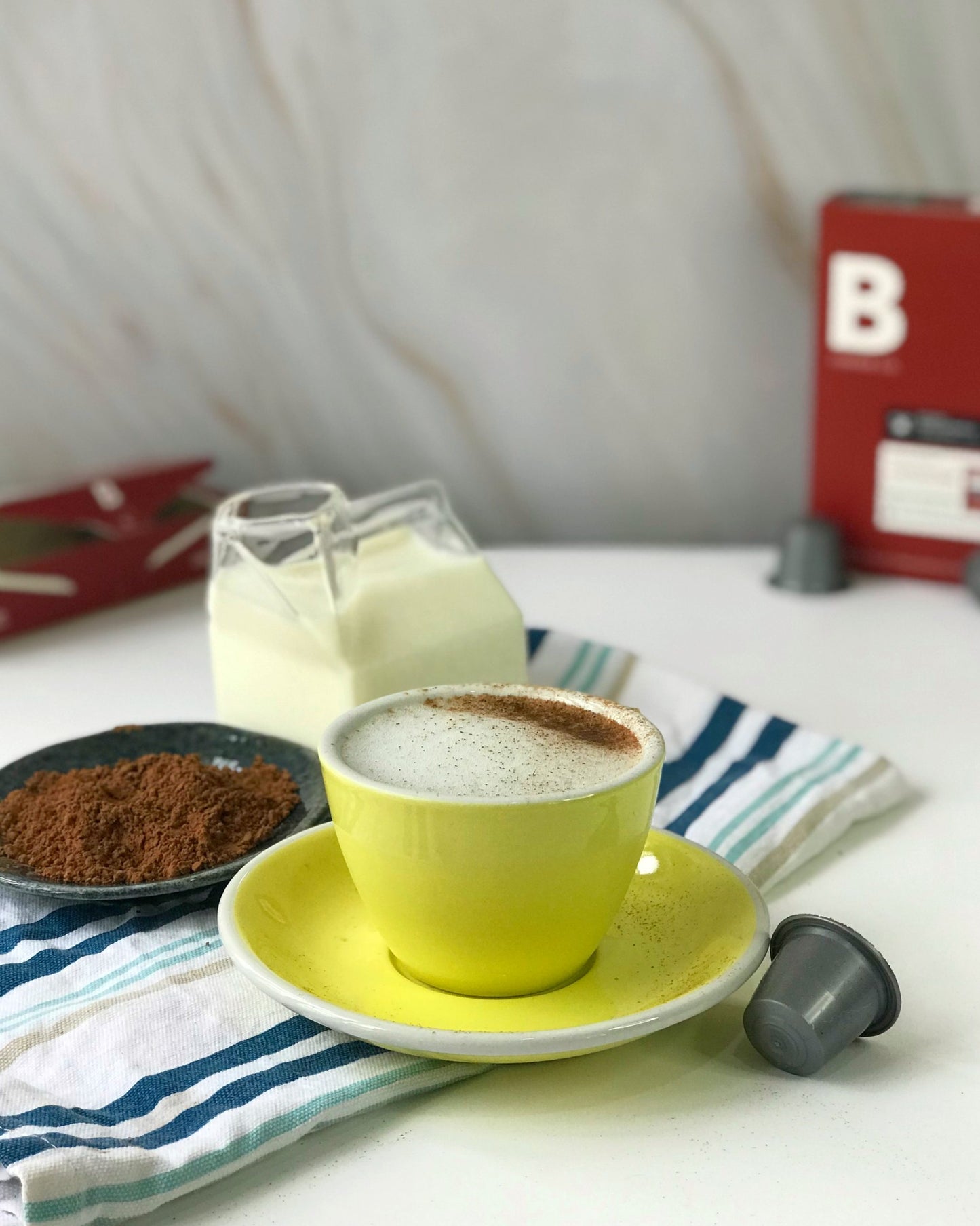 This B brown sugar cortado recipe is simple, easy to make, and perfect if you're on the go and looking for a drink to help keep you awake and give you that surge of energy for the day.
INGREDIENTS
B Intenso Cappuccino capsule
Brown sugar
Cinnamon
Milk
INSTRUCTIONS
Brew espresso using a B Intenso capsule.
Heat 45mL milk and add to espresso.
Add 1 teaspoon of brown sugar.
Top with a pinch of cinnamon.