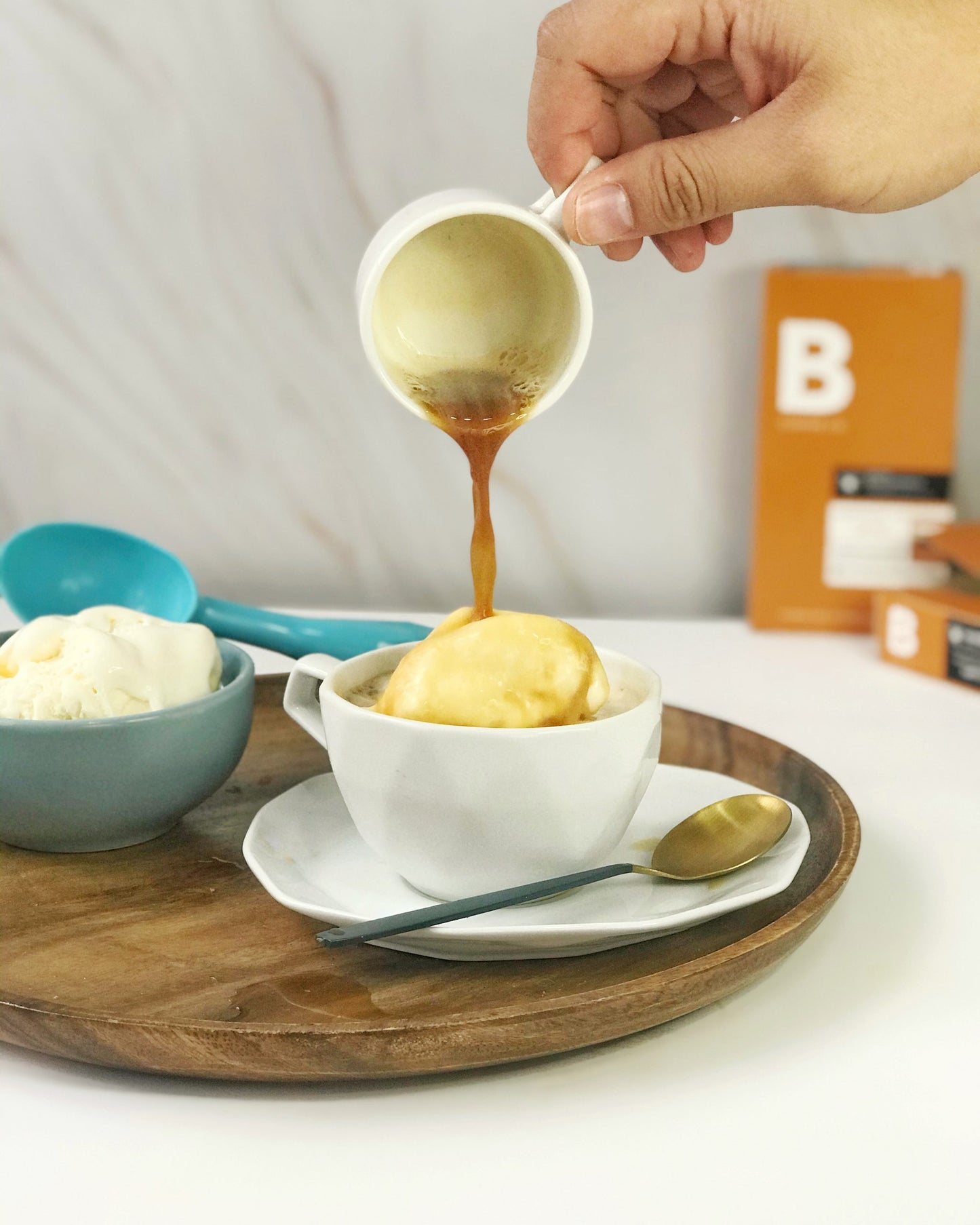 A dessert that hits two birds with one stone and the perfect balance between hot and cold, this affogato is a guaranteed melt-in-your-mouth treat.
INGREDIENTS
B Sedosa Latte capsule
Vanilla ice cream
INSTRUCTIONS
Brew an espresso using a B Forte capsule in a cup with chunks of your preferred cookies and cream chocolate bar.
Add 1 scoop of vanilla ice cream in a mug.
Pour over espresso.