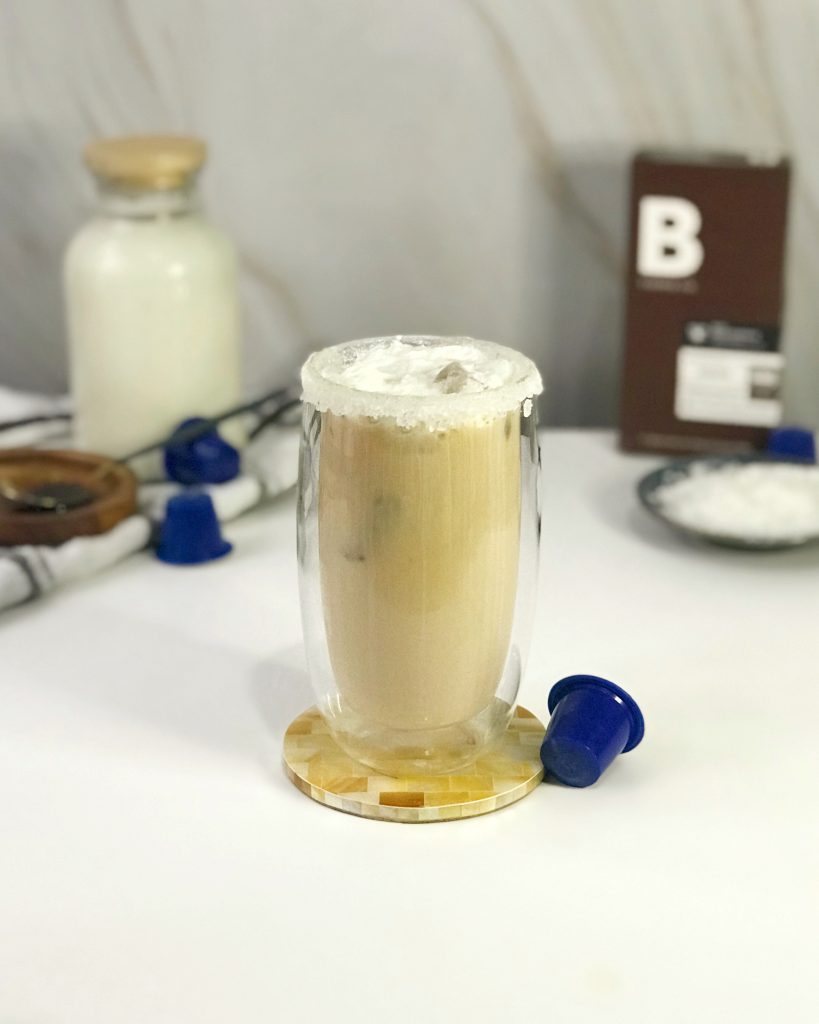 Your regular iced coffee will most definitely be enhanced with a sprinkle of sea salt, so be sure to try this recipe. Creamy, silky, and tasty within the comforts of your own home!
INGREDIENTS
B Xoco Mocha capsule
B Vanilla syrup
Sugar
Sea salt
Whipped cream
Milk
Ice
INSTRUCTIONS
Brew espresso using a B Xoco capsule.
Stir in 1 teaspoon sugar and 1 tablespoon B Vanilla syrup.
In an ice-filled glass, add 120mL milk.
Pour over espresso.
Top with whipped cream and garnish with sea salt.