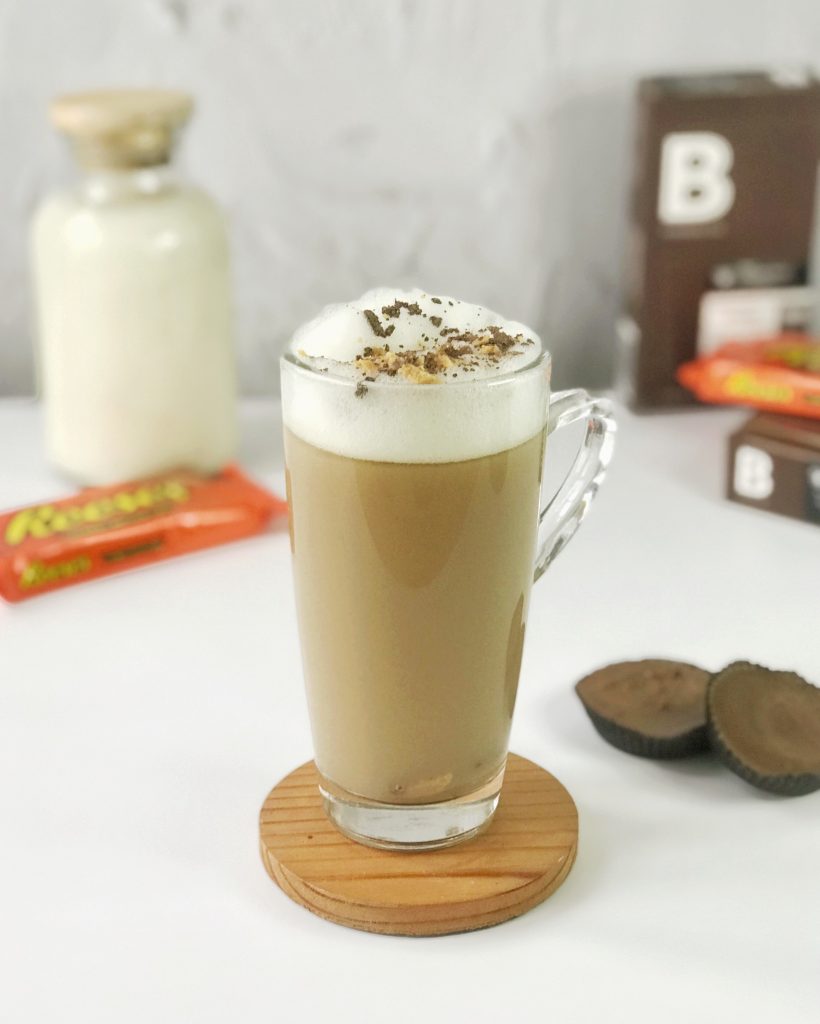 For your protein-filled dose of caffeine today, this B recipe is a must-try! Who would've thought peanut butter and B's Sedosa Latte would go so well together?
INGREDIENTS
B Xoco Mocha capsule
Reese's chocolate
Milk
Ice
INSTRUCTIONS
In a cup with 3 pieces of Reese's chocolate, brew espresso with a B Xoco capsule.
Heat and froth 100mL milk.
Combine espresso and milk in an ice-filled glass.