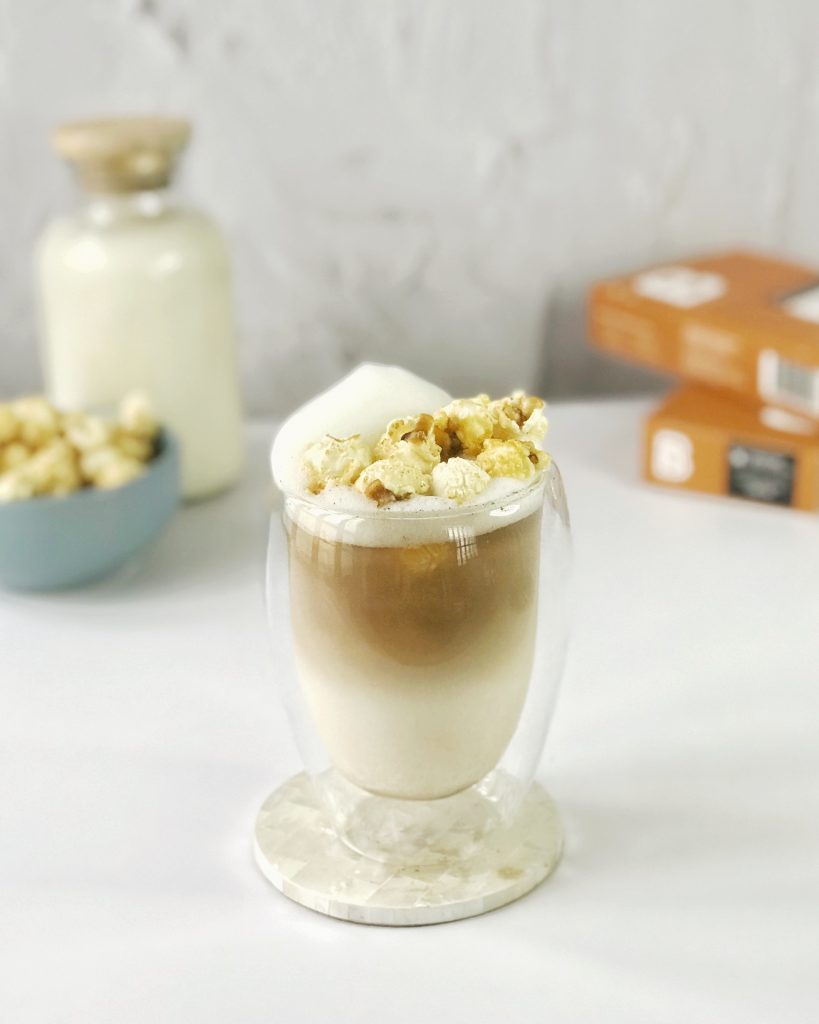 Nothing better than enjoying your movie marathons with a refreshing drink that resembles that of our favorite movie snack! Popcorn on one hand, drink on the other, we're good to go!
INGREDIENTS
B Sedosa Latte capsule
Glazed popcorn
Frothed milk
Ice
INSTRUCTIONS
Brew espresso with a B Sedosa capsule.
Add 120mL frothed milk in an ice-filled glass.
Pour in espresso and top with glazed popcorn.