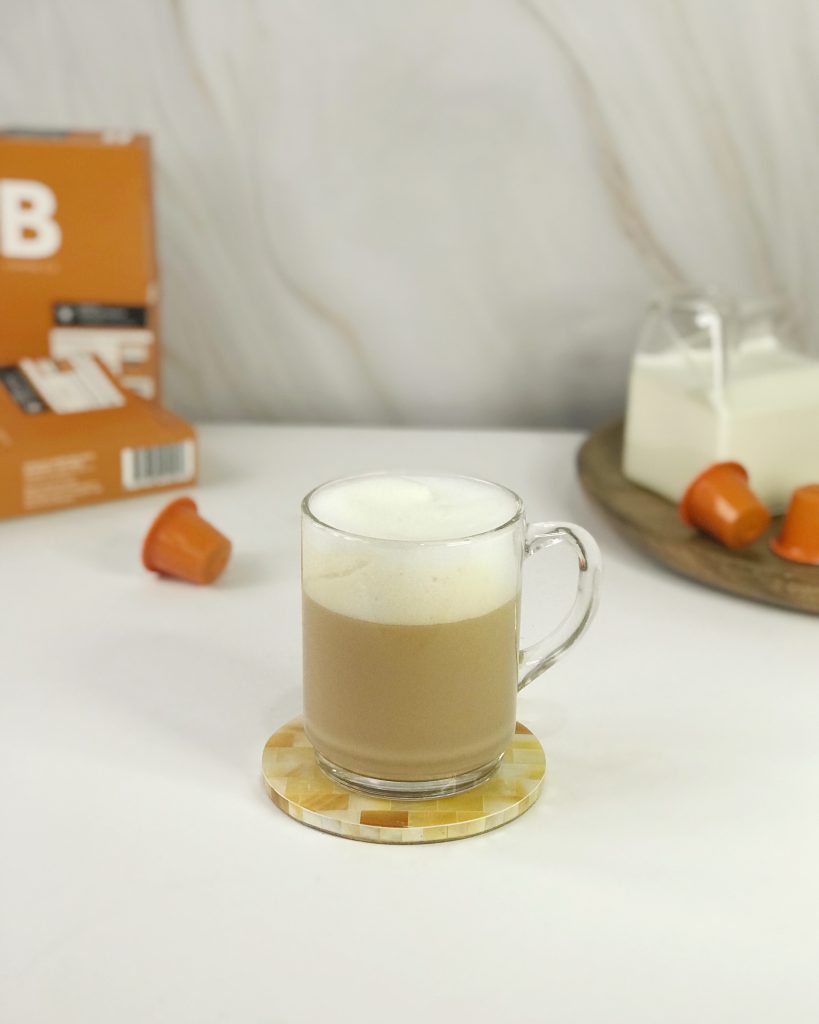 Go back to basics with B's take on the classic macchiato is a surefire way to start your day with a surge of energy.
INGREDIENTS
B Sedosa Latte capsule
Milk
INSTRUCTIONS
Brew espresso with a B Sedosa capsule.
Heat and froth 50mL milk and add together.
Scoop up only the froth and use as espresso topping.