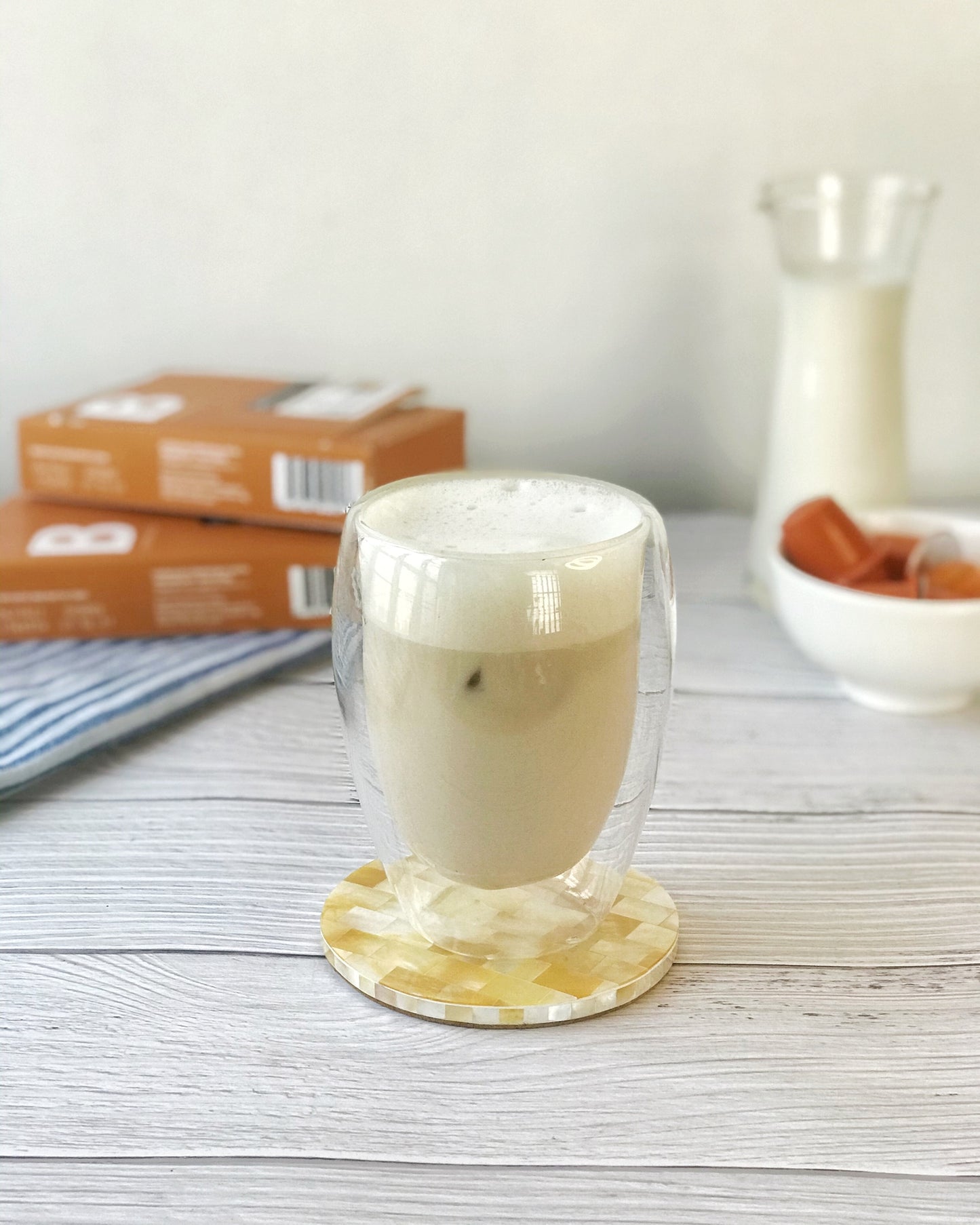 Perhaps one of the simplest and most straightforward beverage known, this B latte recipe will surely keep you energized for the rest of your busy day.
INGREDIENTS
B Sedosa Latte capsule
Milk
Sweetener
Ice
INSTRUCTIONS

Brew an espresso (40ml) with a B Sedosa capsule.
Fill cup with ice.
Add 120ml of milk.
Pour over espresso.
Add preferred sweetener.