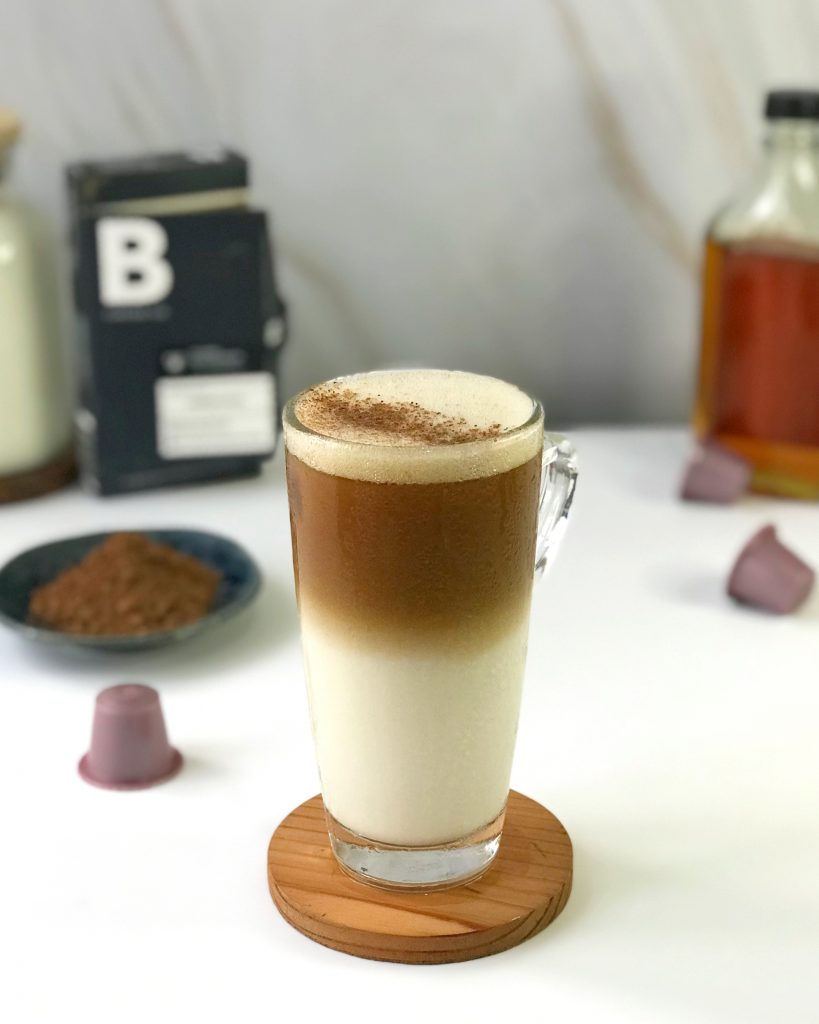 Honey is always a good idea and adding it to your daily cup of B Colombia Americano is definitely a must-try. That extra kick of sweetness gives you an energized spirit to power through the day.
INGREDIENTS
B Colombia Americano capsule
Honey
Cinnamon
Milk
INSTRUCTIONS
Brew espresso with a B Colombia capsule.
Heat and froth 150mL milk and combine with espresso.
Stir in 3 teaspoons of honey.
Top with cinnamon.