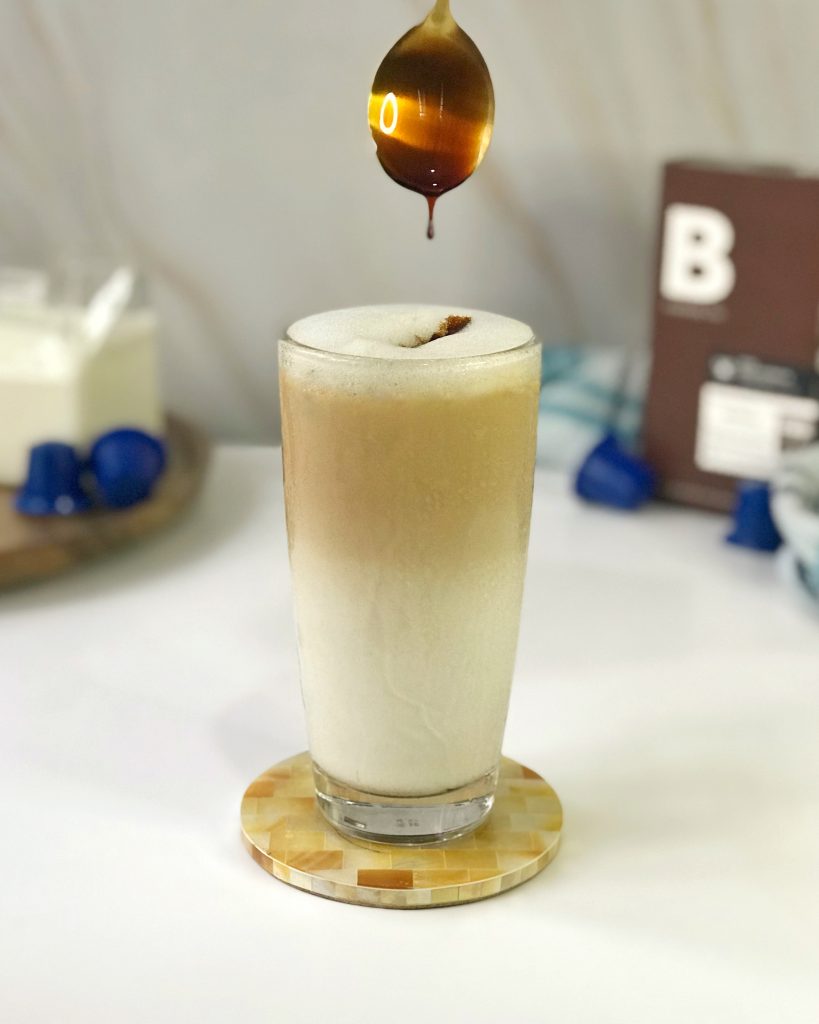 Guaranteed to make you feel warm and cozy on any day, achieve that toasty hazelnut kick to your daily dose of caffeine with this B recipe!
INGREDIENTS
B Xoco Mocha capsule
Hazelnut syrup
Milk
INSTRUCTIONS
Brew a B Xoco capsule in lungo.
Add 1 tablespoon of hazelnut syrup.
Heat and froth 120mL milk and add gently.