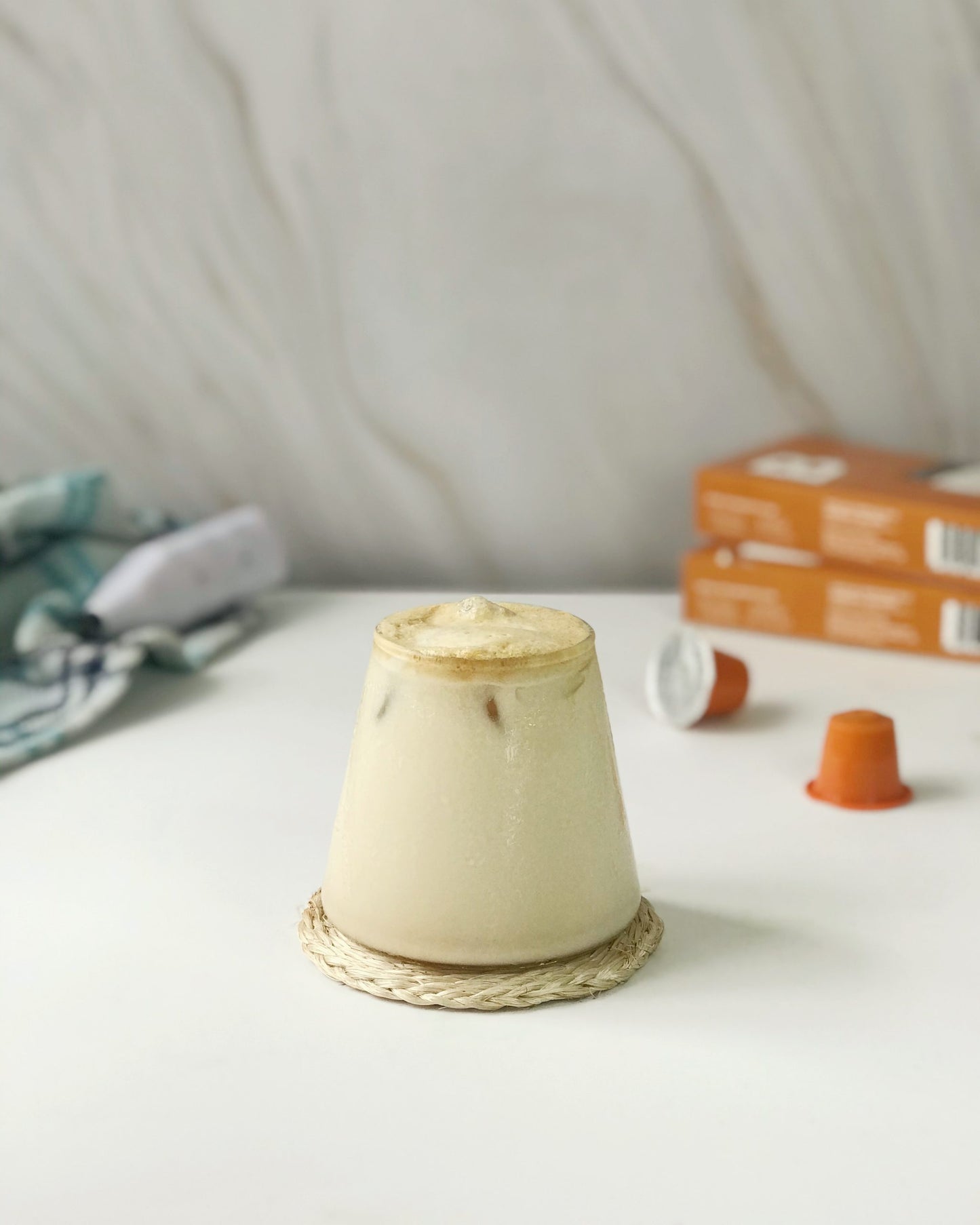 Here at B, we are always kept up to date by the latest trends–dalgona coffee craze included. Enjoy this drink while you attempt to carve out the shape of your dalgona candy without breaking it. Best of luck!
INGREDIENTS
B Colombia Americano capsule
Dalgona candy chunks
Milk
Ice
INSTRUCTIONS
Brew an espresso using a B Colombia capsule.
Fill a glass with ice, add milk and dalgona candy chunks.
Pour over espresso and mix.