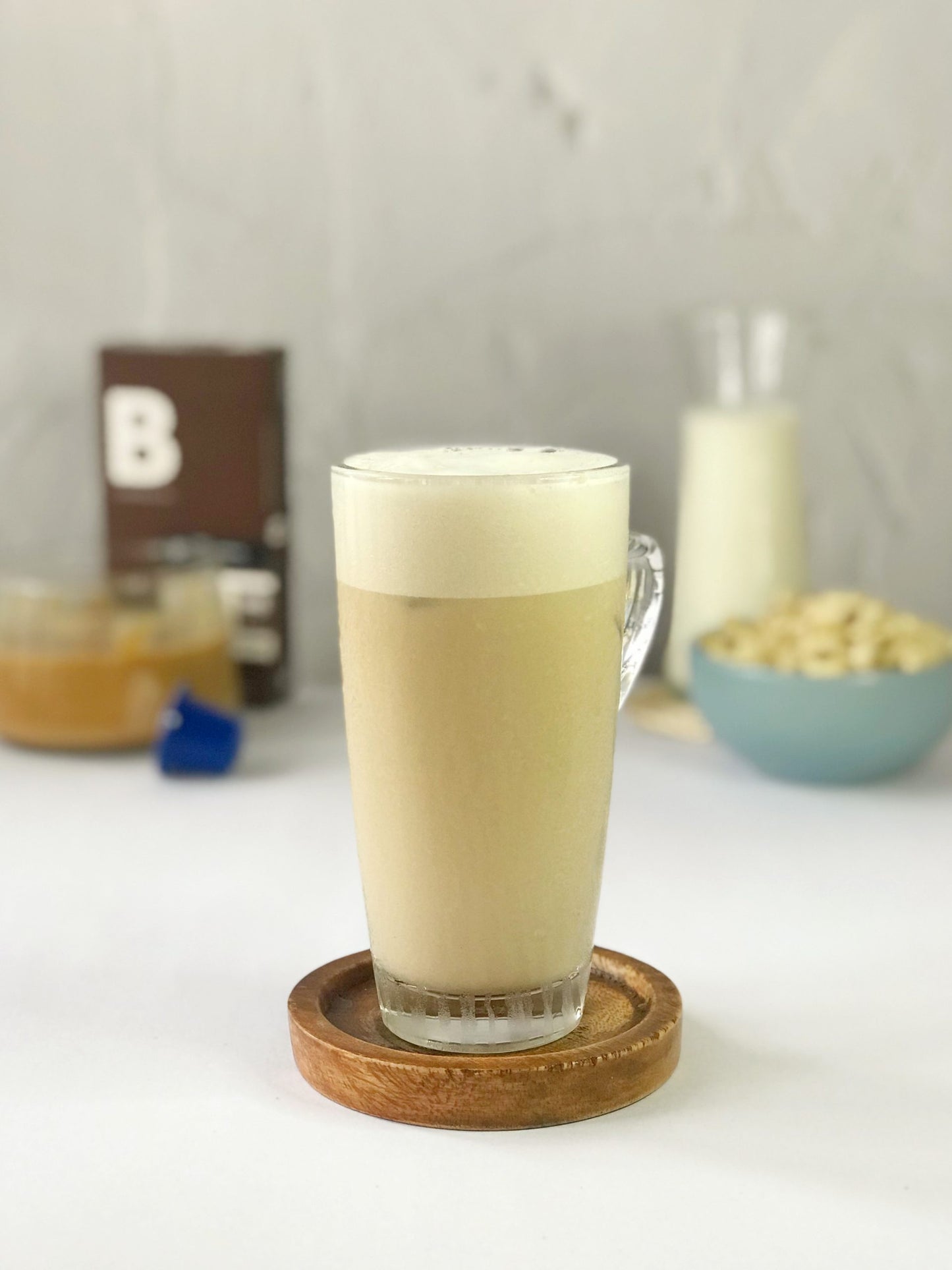 For your protein-filled dose of caffeine today, this B recipe is a must-try! Who would've thought peanut butter and B's Sedosa Latte would go so well together?
INGREDIENTS
B Sedosa Latte capsule
Peanut butter
Milk
Whipped cream
INSTRUCTIONS
Froth peanut butter and milk.
In the same glass, brew an espresso using a B Sedosa capsule.
Top with whipped cream.