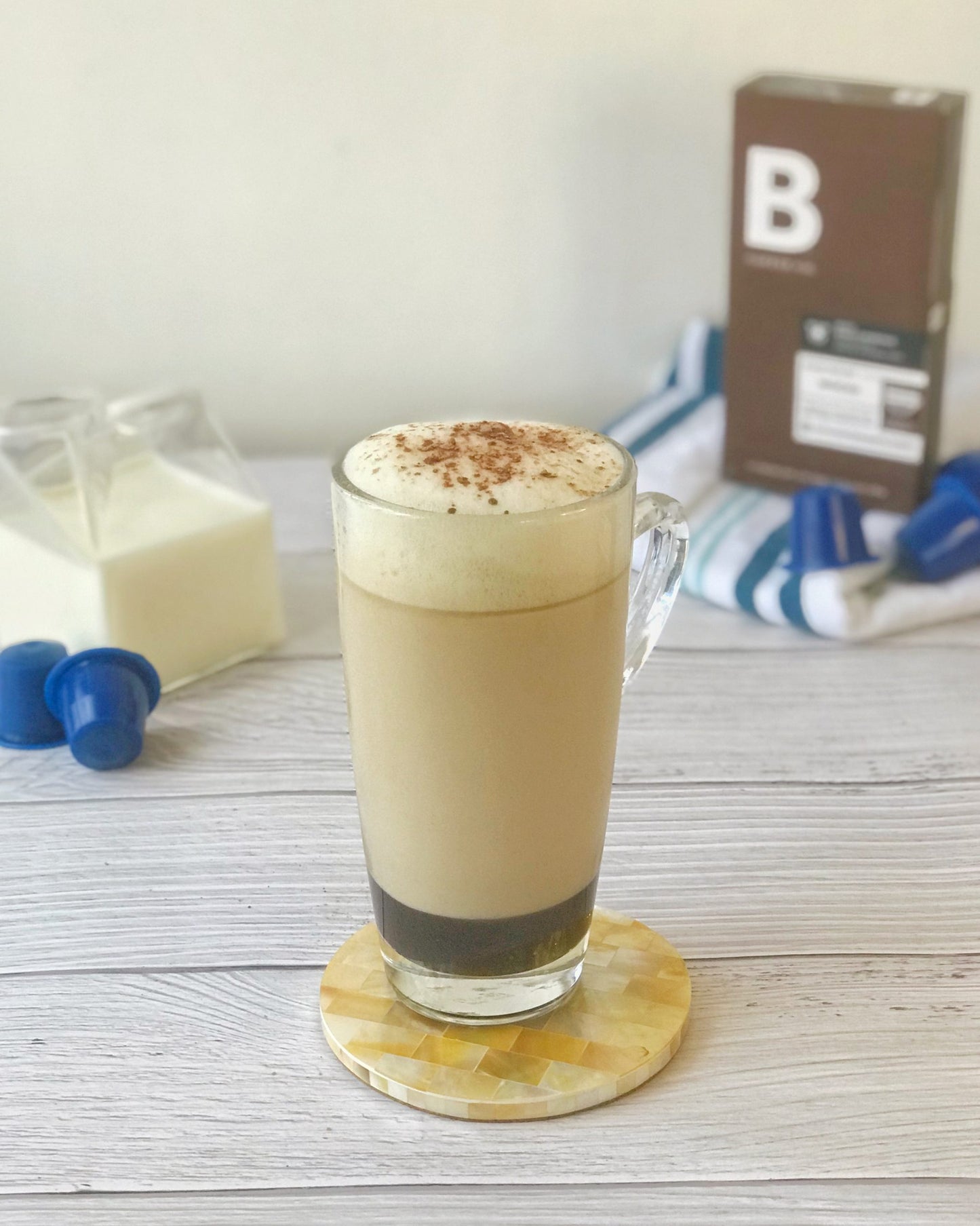 Who doesn't love the combination of rich, creamy chocolate and an excellent cup of mocha? We know we do and we got you!
INGREDIENTS
B Xoco Mocha capsule
B Chocolate sauce
Cold milk
INSTRUCTIONS
Add 1 tablespoon of B Chocolate sauce to a cup.
Brew an espresso (40ml) with B Xoco capsule.
Froth 100ml cold milk, then heat it.