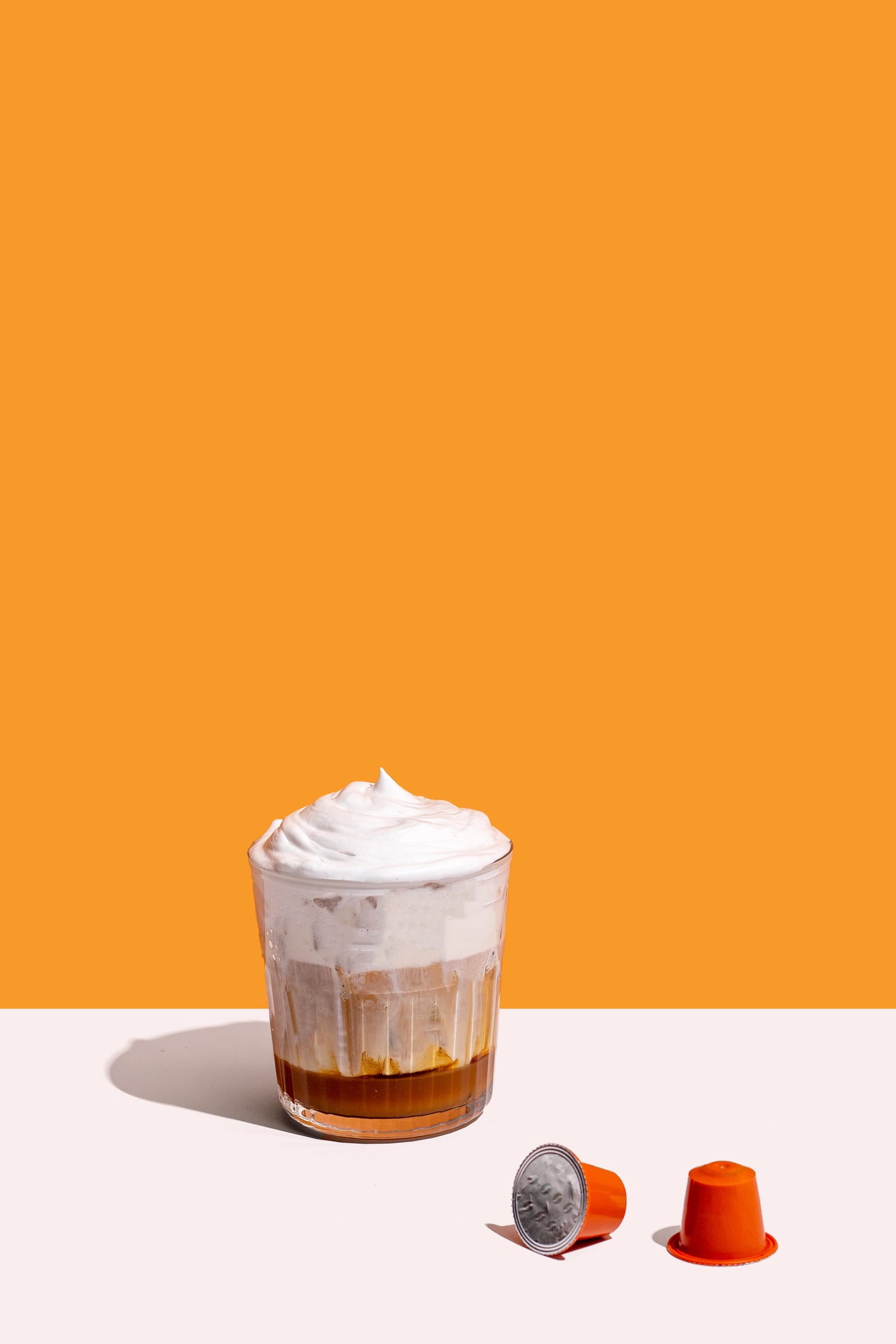 Indulgent and really easy to make, this Irish cream mocha recipe is something you'd want to take note of for get togethers with friends under the sun!
INGREDIENTS
B Fika Decaffeinato capsule
B chocolate sauce
Irish cream syrup
Milk
INSTRUCTIONS
Drizzle chocolate syrup inside a glass.
Pour over irish cream syrup.
Brew an espresso using a B Fika capsule and transfer into tha chocolate-drizzled glass.
Froth milk in a separate cup and pour over coffee.
Finish with chocolate sauce drizzle.