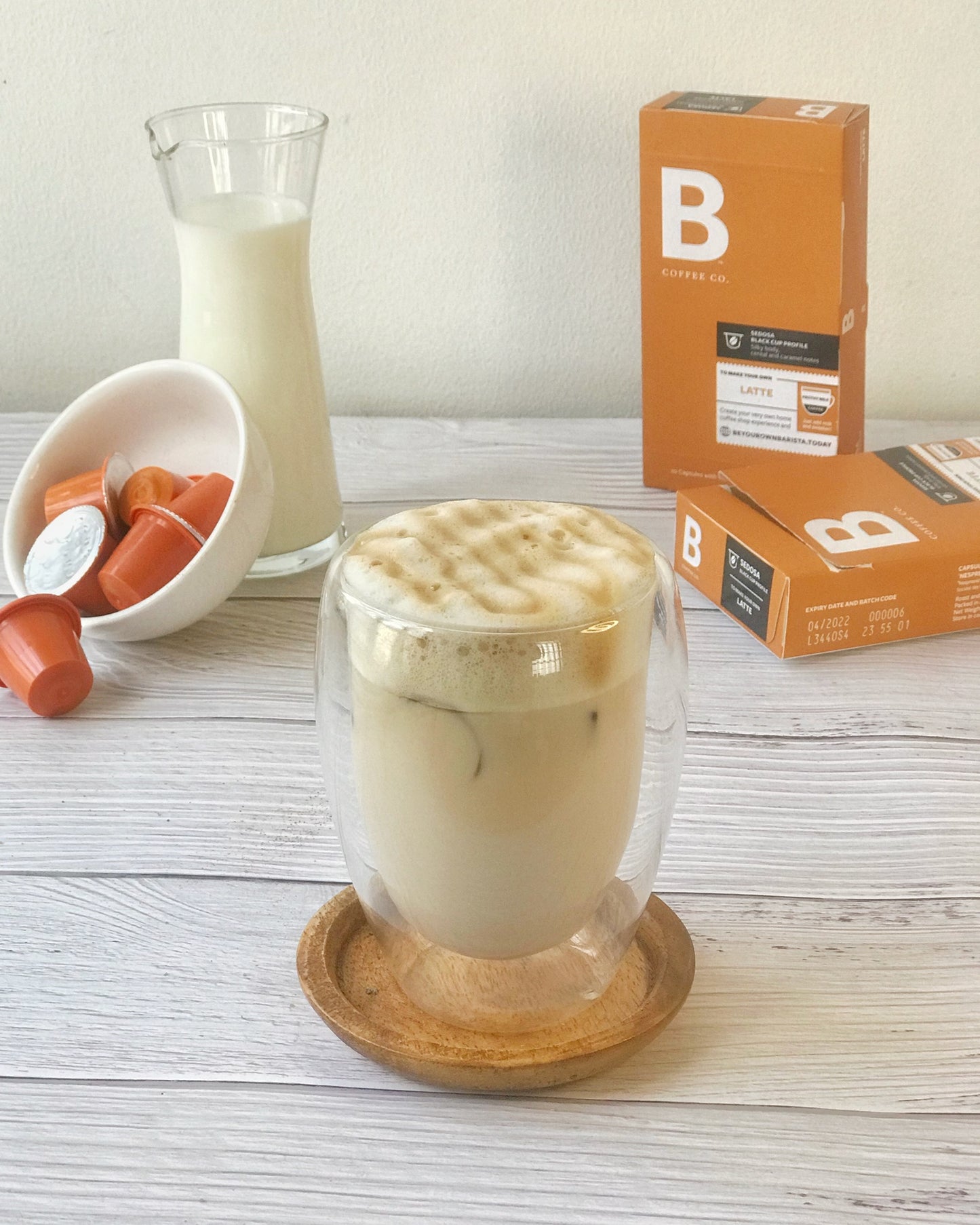 Perfect for those with a sweet tooth, B's take on the classic caramel macchiato is a surefire way to start your day with a surge of energy.
INGREDIENTS
B Sedosa Latte capsule
B Vanilla syrup
B Caramel sauce
Milk
Ice
INSTRUCTIONS
Brew espresso with a B Sedosa capsule.
Add 1 tablespoon of B Vanilla syrup to espresso and stir.
Heat up and froth 120ml of milk.
Fill cup with ice and add frothed milk.
Mix in vanilla espresso.
Drizzle B Caramel sauce on top.