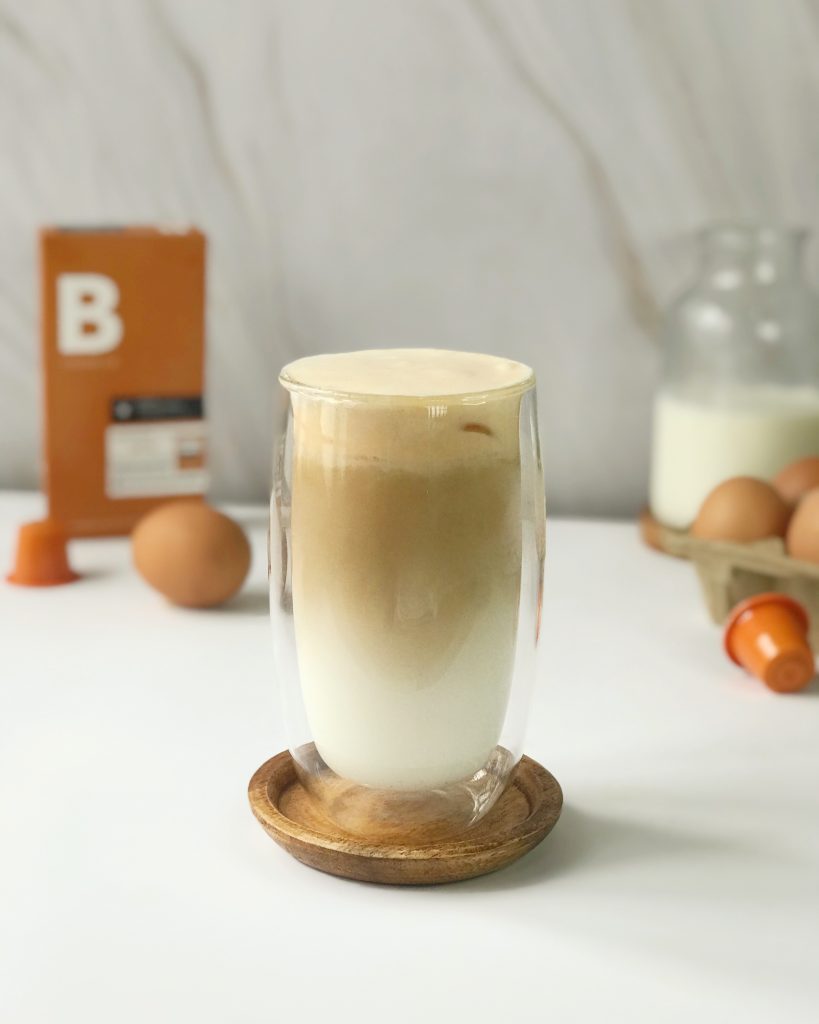 Power through your day with this nutritious and definitely delicious drink. Enjoy B's take on the famous traditional Vietnamese coffee.
INGREDIENTS
B Sedosa Latte capsule
Egg yolks
Sugar
Milk
Ice
INSTRUCTIONS
Brew espresso with a B Sedosa capsule.
Whip together 2-3 spoons of sugar and 2 egg yolks until thick.
In an ice-filled glass, add 150mL milk and the espresso.
Top with the egg cream.