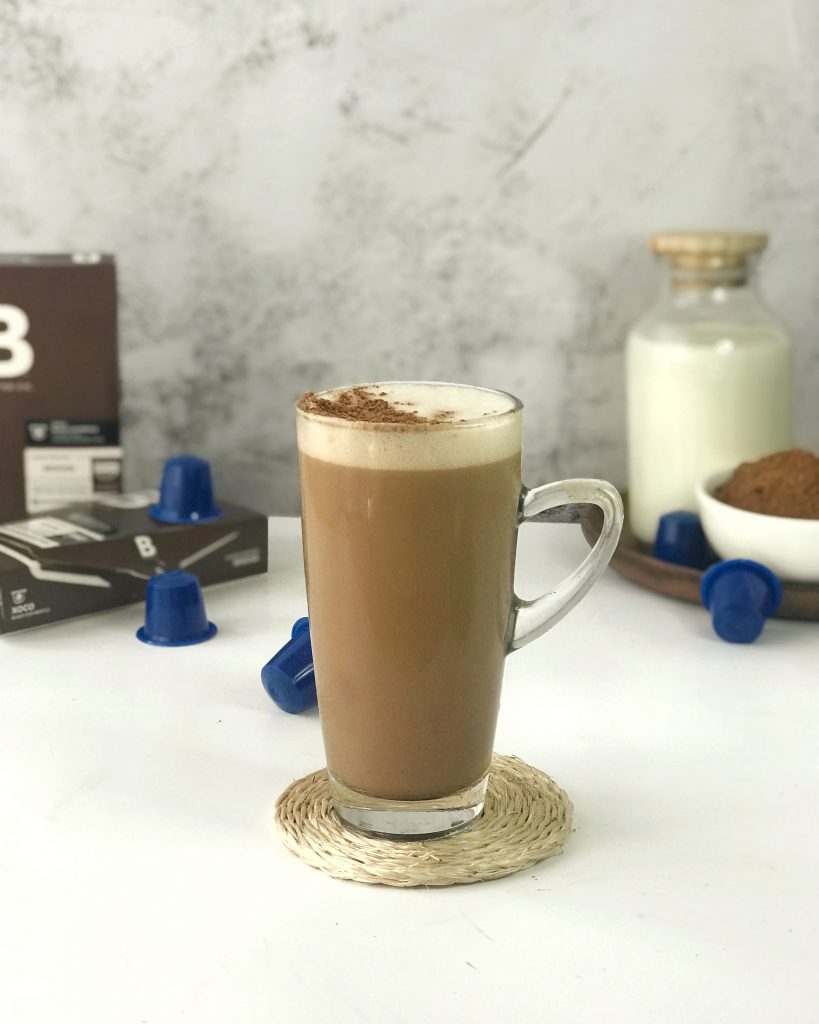 Why choose between hot chocolate and coffee when you can have both in one drink? We got you! Here's a no-fuss cafe mocha recipe, all ready for your next craving.
INGREDIENTS
B Xoco Mocha capsule
Cocoa powder
Milk
INSTRUCTIONS
Brew espresso with a B Xoco capsule.
Stir in 1-2 tablespoons of cocoa powder.
Heat and froth 120mL milk.
Dust with cocoa powder.