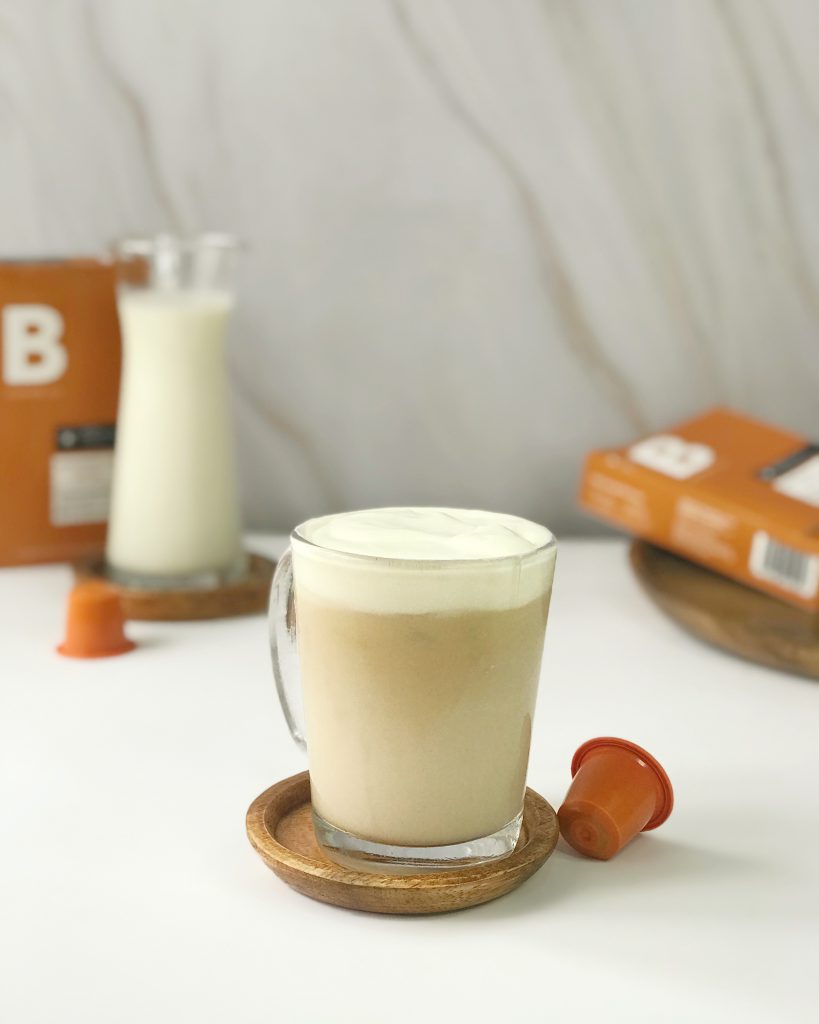 Sinful in every sense of the word, but also very sumptuous and to die for. Imagine the perfect combination of cheesecake and your favorite B Sedosa Latte in one drink. We don't know about you but this is one heck of a not-so-guilty pleasure.
INGREDIENTS
B Sedosa Latte capsule
B Vanilla syrup
Sugar
Whipped cream
Milk
Ice
INSTRUCTIONS
Brew espresso with a B Sedosa capsule.
Stir in 1 teaspoon B Vanilla syrup.
Add 100mL milk in an ice-filled glass.
Top with whipped cream.