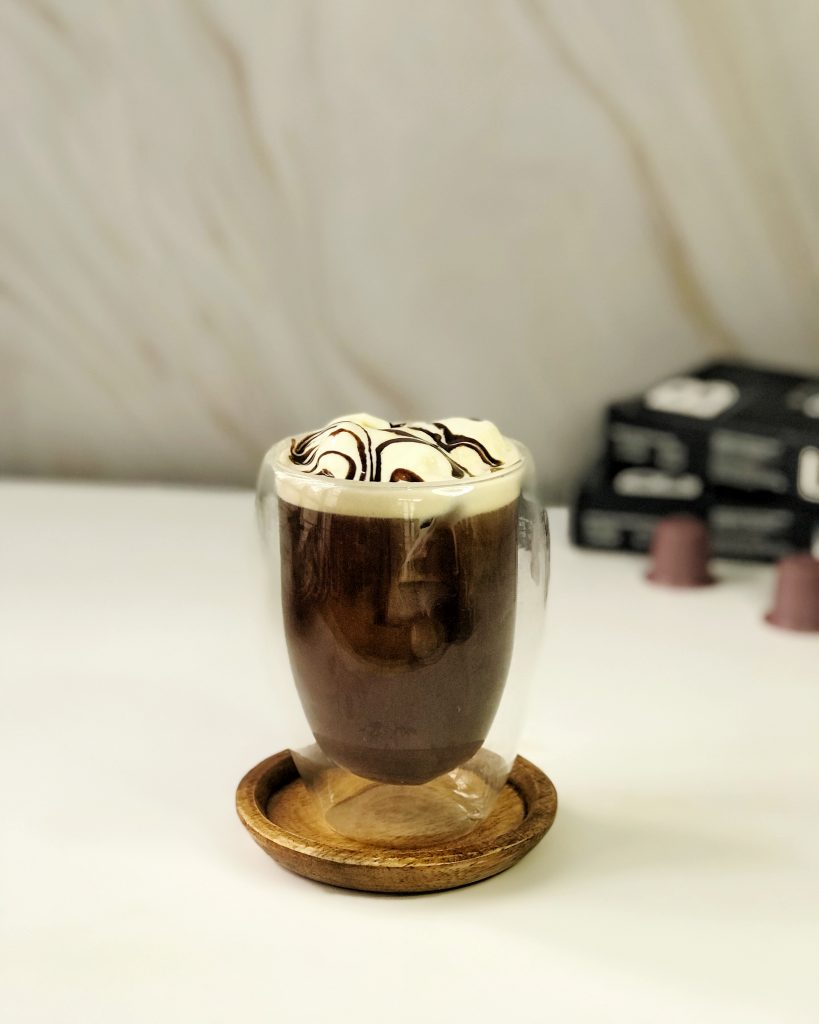 Revamp your regular Coke float with this B americano float recipe! The perfect combination of ice cream and coffee is enough to keep you energized and alert for the entire day.
INGREDIENTS
B Colombia Americano capsule
B Chocolate sauce
Vanilla ice cream
Water
Ice
INSTRUCTIONS
Brew espresso with a B Colombia capsule.
Add 120mL water in an ice-filled glass.
Top with vanilla ice cream and drizzle with B Chocolate sauce.